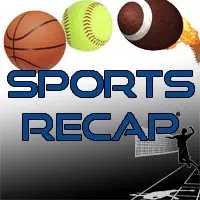 It was a dominating performance by Sigel St. Michael's, as they put 43 points on the board in the first half en route to a 62-39 win over Bartonville Monroe in the Class 1A 7th grade state championship game.  Craig Croy led the charge with 26 points and Max Niebrugge added 17.
Effingham St. Anthony shut down Ashland A-C Central, 37-17 to take third place in Class 2A.  Kyle Steward led all scorers with 12 points.
Girls' high school regional championships:
Tri-County defeated Neoga, 70-47, St. Anthony edged Altamont, 37-34, Okaw Valley lost to Central A&M, T-town topped Lawrenceville, 76-65, Tuscola got by Arthur-Lovington/Atwood-Hammond, 45-43, Marshall eliminated Casey-Westfield, 76-35, Newton beat Mt. Carmel, 53-48.
The Mattoon Lady Green Wave capped off the regular season with a senior night victory over Mahomet-Seymour, 71-56.  Avery Jackson led the way with 28 points.
The EIU Panthers kept their OVC Tournament hopes alive, knocking off one of the hottest teams in the conference, UT Martin, 81-71.  Four players finished in double figures, led by Montell Goodwin's 22.