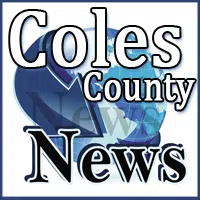 This press release is from the desk of Ed Dowd, Executive Director of the Mattoon Chamber of Commerce:
The Mattoon Chamber of Commerce is working with the Charleston Chamber in creating a countywide event to update our members and the public on new happenings in both Mattoon and Charleston from our civic representatives on March 9th. We will also hear from leaders of our local institutions of higher education. Finally, we will receive information from Coles Together regarding information on the economy in Coles County. Chamber Members and the public are invited to join us to attend the "Our Town" Community Update Breakfast hosted by both Chambers of Commerce.
The Community leaders who have been invited to give presentations at the breakfast include, Dr. Brandon Combs, the Mayor of the City of Charleston and Tim Gover, the Mayor of the City of Mattoon. Dr. Josh Bullock, the President of Lake Land College, has also been invited to discuss the current state of affairs as the college. Lynette Drake, Interim Associate Vice President for Student Affairs at Eastern Illinois University will be speaking on the University's behalf. Angela Griffin, President and CEO of Coles Together also agreed to be one of the speakers at the event.
As part of her update, Angela Griffin will be sharing information from a recently conducted Eastern Illinois University Economic Impact Study. The impact study generated important data including the amount of spending in the community by on-campus verses off-campus students. The study also provides information on the state and local taxes that are generated by the university and the number of indirect employees resulting from EIU's presence in our communities.
After all the speakers have given their presentations there will be time set aside for a question and answer session. The "Our Town" Community Update Breakfast is a great opportunity to meet and hear from leaders of our communities, and have the opportunity to ask questions on the impact on our local economy.
The Breakfast will take place in the banquet facility at the Unique Suites Hotel at 920 West Lincoln Avenue in Charleston on March 9th from 7:30 to 9:00 am. Tickets are $20 per person for members of the Mattoon or Charleston Chambers of Commerce. Tickets are $30 per person for non-chamber members. Individual tickets and full tables of 8 are available for purchase. A buffet style breakfast is included for all attendees. Registration is required to attend the event and needs to be submitted to either Chamber by Monday March 6th to ensure your place at the event since we anticipate a sellout.
For more information or to sign up now to reserve you spot you can go to the Mattoon Chamber website at www.mattoonchamber.com or the Charleston Chamber website at www.charlestonchamber.com. You can also call the Mattoon Chamber at 235-5661 or the Charleston Chamber at 345-7041. We look forward to seeing you there.