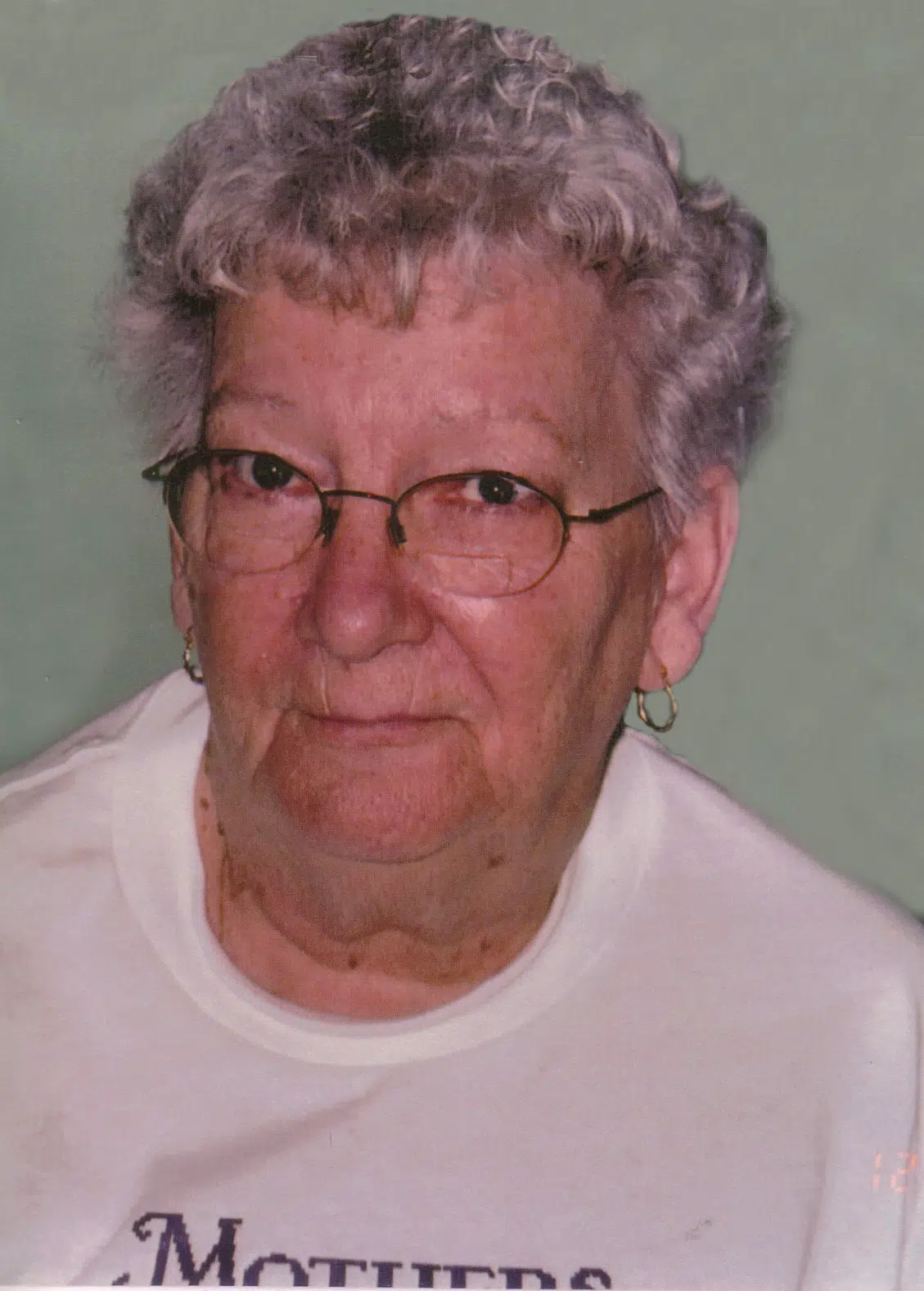 Mary G. Herring, age 86, of Neoga, Illinois passed away at 6:05 P.M., Friday, February  17, 2017, in the HSHS St. Anthony Memorial Hospital of Effingham, Illinois. Mary was born January 25, 1931, in Jacob, Illinois the daughter of John Ernest Frederick and Della (Cris) Berndt. She married Howard E. Herring, January 17, 1948, in Chester, Illinois and Mr. Herring passed away January 22, 2004.
Mary was an active member of the United Presbyterian Church of Neoga, she was also a retired seamstress from the Kern Manufacturing Company of Neoga. She loved to cook, sew and baking, she made the communion bread for her Church. Mary's family and friends were very important to her and she enjoyed helping anyone she could. Mrs. Herring leaves two sons, John Herring and wife Mary, Randy Herring and wife Jacque all of Neoga, IL; three daughters, Patty Robinson and husband Gerald of Canal Fulton, OH, Vickie Rahn and husband Fred, Carol Mefford all of Neoga, IL; one brother, Bill Berndt of Chester, IL; three sisters, Myrtle Bartholmew and Margaret Hogan both of Dupo, IL, Betty Braun of Chester, IL; fifteen grandchildren, forty-three great grandchildren and eight great great grandchildren.
Mrs. Herring was preceded in death by her parents; husband, Howard Herring; one son Howard Herring, Jr.; one grandson, and one son-in-law, Dennis Mefford.
Memorials may be sent to the family, in care of Carol Mefford, 888 Walnut Ave., Neoga, IL 62447.
As per the wishes of Mrs. Herring her body will be cremated and a Memorial Service will be held at a later date. The Swengel-O'Dell Funeral Home of Neoga, is in charge of arrangements.
on line condolences may be expressed at swengel-odell.com