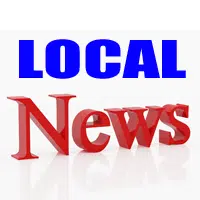 State Farm Center will soon make changes to security procedures at select events, beginning at the Florida Georgia Line concert this Thursday, February 23.  These additional security restrictions will include new hand-held security wanding to complement current bag restrictions and inspection procedures.
For some events, new hand-held security wanding will be used on all patrons entering the facility.  Guests will be required to remove hats and empty pockets of all items to be hand wanded.  Some additional screening may be required at the discretion of security personnel and University of Illinois Police.
The State Farm Center prohibits certain items into the facility including outside food and beverages, weapons of any kind, banners and signs, coolers, containers, laser pointers, and backpacks and other large bags.  Purses are permitted but are subject to search.  Other items may be denied entry at the discretion of State Farm Center security personnel and University of Illinois Police.  State Farm Center will not check or store bags or prohibited items during an event.
To accommodate the additional time needed for the new security procedures, doors will open 90 minutes prior to the start time on some events.  Fans are encouraged to arrive early to allow extra time for entry into the facility.  Concessions and merchandise stands will be open 90 minutes prior to show time as well to accommodate fans arriving early.  Please check statefarmcenter.com for updated open door and event start times for all events.
These changes reflect trends nationwide for large touring events.  Live Nation, the world's largest concert promoter, has strongly encouraged the implementation of these procedures to enhance fan safety.  State Farm Center routinely reviews and updates security protocols and procedures to enhance guest safety and experience.
The new screening procedures are a coordinated effort between UIPD and State Farm Center security staff.