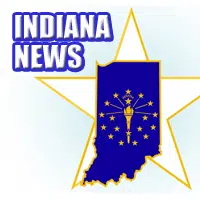 According to the Indiana State Police, at approximately 12:15 p.m. on February 14, 2017, the bodies of Abigail J. Williams, 13, and Liberty Rose Lynn German, 14, both from Delphi, IN, were found in a wooded area near the Delphi Historic Trail, east of Delphi, IN, in Carroll County. The teens had been reported missing the previous day by family members. Their bodies were discovered by volunteers who were helping in an organized search for the girls. Law enforcement is investigating the case as a double homicide.
Today, the reward for information leading to the arrest of a suspect (s) in the murders of Liberty German and Abigail Williams has increased to $96,000. The increase is because of a flurry of donations from the public and businesses, including the Ball Corporation's, in Monticello, IN, donation of $5,000.
There have been approximately 8,800 tips received via phone and email. Approximately 1,000 of those tips have come in since Saturday afternoon. The FBI is utilizing approximately 6,000 electronic bill boards, in 46 states, requesting information about this case.
The link of the audio of a suspect's voice saying "down the hill" is available for download at www.in.gov/isp/delphi.htm.  The audio, and a previously released photo of a suspect, were obtained from the cell phone of Liberty German.
The Indiana State Police Alliance (ISPA) has established an account for individuals or businesses wishing to donate to the Delphi Reward Fund. Checks should be made payable to the Indiana State Police Alliance Foundation. "Delphi Reward" should be entered on the memo line. Donations can be mailed to 1415 Shelby Street, Indianapolis, IN, 46203.
Citizens can provide information about this case by calling the Delphi Murder Tip Line at 1-844-459-5786.  Tips can also be reported by emailing Abbyandlibbytip@cacoshrf.com. Information can be reported anonymously.