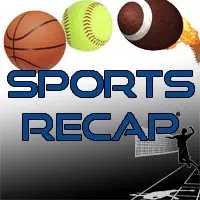 Boys' high school sectional finals:
St. Anthony defeated Altamont, 53-44.  The Bulldogs will face the winner of tonight's game between Dieterich and Patoka
Robinson moved on with a 49-44 win over Eldorado.  They'll take on the winner of tonight's T-town/Mt. Carmel game
Effingham took down Olney, 82-40.  The Hearts will square off with the winner of tonight's Mattoon/Mt. Zion game
7th grade regional volleyball:
Charleston advanced to the championship with a 25-14, 23-25, 25-10 win over Danville North Ridge.
Effingham eliminated Mattoon, 17-25, 25-19, 25-14.
Cumberland topped Shelbyville, 25-12, 25-20.
Tuscola over T-town, 25-12, 25-22.
Jasper County downed Paris Mayo, 25-23, 13-25, 25-22.
Robinson over Casey-Westfield, 25-19, 25-27, 25-19.
Villa Grove's season came an end with a loss to Mansfield-Blue Ridge, 25-4, 25-15.
Hutsonville-Palestine eliminated Tri-County, 25-13, 25-6.
Olney defeated Paris Crestwood, 25-12, 25-22.
Sigel St. Michael's claimed the regional championship with a 25-11, 25-21 victory over Windsor