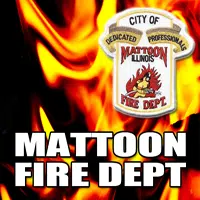 According to a MFD press release, Mattoon Fire Department responded to a working structure fire at #24 Lake Land Mobile Estates, Monday, March 13, 2017, at 0732 a.m. Upon arrival on the scene, fire crews reported smoke and flame showing from the trailer and requested a box alarm assignment.
The trailer is a total loss.
Occupant was home at the time of the fire. No injuries reported. The origin and cause of the fire is being listed as undetermined.
The Mattoon Fire Department was assisted by the Charleston Fire Department, Mattoon Police Department, and Mattoon Public Works, Dunn's, Ameren gas and electric. Fire department personnel cleared the scene at 1047 a.m.
The Mattoon Fire Department reminds all citizens to make sure and have a working smoke/CO alarm  and practice a home escape plan.