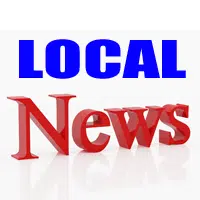 In an effort to introduce and expose local students to a variety of career and occupational choices, more than 2,000 8th grade students will assemble in the Lake Land College Field House on Thursday April 6 and Friday April 7 for the 25th annual Eighth Grade Career Conference.
Lake Land College and Eastern Illinois Education for Employment System have been co-sponsors of this annual event for the past 25 years.  More than 50,000 students have participated during that time.
The Career Conference will provide participants the opportunity to explore a variety of career choices through direct contact with many local business professionals from a variety of employment fields.  Sam Glenn, "The Attitude Guy," is the featured speaker for this year's 8th Grade Career Conference.   Sam is a motivational speaker, author and artist.
"The Conference is an important career awareness opportunity for local students.  It provides them with information about career pathways and motivates them to focus on their future" said Gary Philippi, director for Eastern Illinois Education for Employment System.
Students from the following schools will participate at the Career Conference: Altamont, Altamont Lutheran Interparish, Arcola, Arthur-Lovington-Atwood-Hammond CUSD#305, Beecher City, Brownstown, Casey-Westfield, Charleston, Cowden-Herrick, Crestwood – Paris, Cumberland, Dieterich, Effingham, Fresh Start TLC, Humboldt TLC, Kansas, Kansas TLC, Lerna Bridges, Martinsville, Marshall, Mattoon, Mayo-Paris, Moulton- Shelbyville, Neoga, Oakland, Okaw Valley, Ramsey, St. Anthony-Effingham, St. Elmo, St. John's-Mattoon, St. Michael – Sigel,  Shiloh, Stewardson-Strasburg, South Central, Sullivan and Windsor.
For more information contact Ginger Voegel at Lake Land College at 217-234-5032 or Sally Shawver at EIEFES at 217- 258-6283.