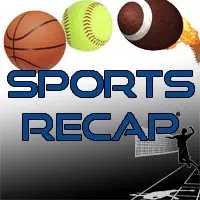 High school baseball from yesterday:
Casey-Westfield roughed up Martinsville, 14-2, Olney got by St. Anthony, 10-9, Pana shut out CH/BC, 9-0, T-town topped Breese Mater Dei, 5-3, Neoga came up short to North Clay, 14-13, Dieterich blanked Shelbyville, 6-0, Oblong edged Edwards County, 12-11.
Softball:
Tri-County beat Armstrong-Potomac, 16-11, Newton over Neoga, 6-4, Robinson won a pitcher's duel with Cumberland, 1-0, Flora defeated St. Anthony, 8-1, Tuscola was a 12-0 winner over Villa Grove, Oblong doubled up Marshall, 10-5, South Central lost to Mulberry Grove, 17-7, and Meridian blanked Pana, 10-0.
The Mattoon girls' soccer team topped Monticello, 6-0.