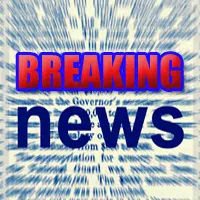 UPDATED: Scotland Yard Says Attack On Parliament A "Terrorist Incident"
(London) —  Police say they're treating today's shooting outside of London's Parliament building as a terror incident.  Scotland Yard says today's attack on Parliament and the Westminister Bridge in London is  —  quote  —  "a terrorist incident until we know otherwise."  SKY News reports at least a dozen people were "mowed down" on the bridge by the attacker before he ran toward Parliament.  A police officer was attacked before the gunman was shot by armed officers. Victims could be seen lying on the bridge with emergency workers attending them.  Reports from Westminster Bridge say a dozen people were injured after a car attempted to run down a number of pedestrians.
###
Mark Carlson/jm
Copyright © 2017
TTWN Media Networks Inc.

03-22-2017 09:10:03
Shots Fired Outside UK Parliament
(London)  —  There is chaos in the streets surrounding British Parliament.  There are reports London police have taken down a gunman who was firing shots outside of the Parliament building.  At least six people were reportedly hurt and the gunman was shot by police and is being treated for his injuries.  Parliament and several buildings in the area remain on lockdown.  There are also reports that at least a dozen people may be hurt after a vehicle struck them on Westminster Bridge, which is located near Parliament.
###
John McDade/wm
Copyright © 2017
TTWN Media Networks Inc.

03-22-2017 08:14:10