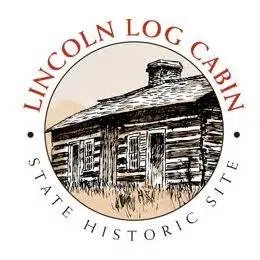 What could be more fun than hunting for Easter eggs? How about rolling them? On April 8, Lincoln Log Cabin State Historic Site hosts a day of children's crafts, stories and activities, including an egg hunt and egg roll.
The day of spring fun runs 1-4 p.m. The Easter egg hunt, for children 10 and under, begins at 1:30. The egg-rolling races, with categories for different age groups, begin at 2:30.
The highlight of the day will be egg rolls – races where kids roll hardboiled eggs dyed in a rainbow of colors. Egg-rolling dates back centuries, and the annual White House egg roll has become a huge event in Washington, D.C.
President Rutherford Hayes hosted the first official White House Easter Egg Roll in 1878, but children had been rolling their colored eggs in races since just after the end of the Civil War. The first reported Washington egg roll took place while Abraham Lincoln's successor, Andrew Johnson, was in office.
Lincoln Log Cabin State Historic Site, a gateway site for the Abraham Lincoln National Heritage Area, was the 1840s home of Abraham Lincoln's father and stepmother, Thomas and Sarah Bush Lincoln.  It is located eight miles south of Charleston and 14 miles southwest of Mattoon, Illinois.
For more information about this or other events at the site, call (217) 345-1845 or visit www.lincolnlogcabin.org.
The site is operated by the Illinois Historic Preservation Agency. IHPA protects the state's historic resources, which contribute to education, culture and the economy. IHPA sites include ancient burial mounds, forts and buildings erected by settlers, and homes connected to famous Illinoisans.