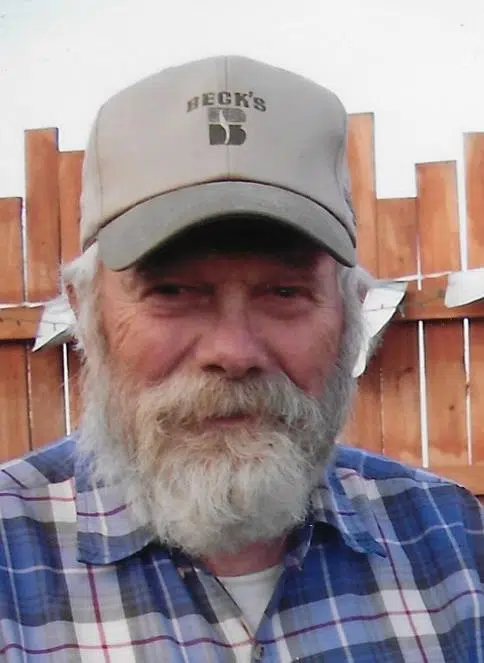 Alvin Gene Foster, age 87, of Effingham, Illinois, and a former resident of Anchorage, Alaska, passed away at 11:05 AM – Wednesday, April 5, 2017, at Lavender Ridge Memory Care in Effingham, Illinois, while being visited and comforted by family members.
Graveside services will be held at 3:00 PM – Friday, April 7, 2017, at the Bailey Cemetery west of Latona, Illinois, with full military rites by Scott Air Force Honor Guard.  In loving memory of Gene, memorials may be made to the HSHS St. Anthony's Hospice.  Arrangements are under the care of the Meyer Funeral Home in Dieterich, Illinois.   The obituary can be viewed and condolences left at www.meyerfh.com.
Alvin "Pop" "Papa" Gene Foster, was born June 24, 1929, in North Muddy Township, Jasper County, Illinois, the son of Benjamin and Dean (Wetherholt) Foster.
Gene enlisted in the United States Air Force on November 28th, 1950, to begin his 22 year career in the service. He met his future wife on his way in to church one Sunday, and married Bessie Maxine Tucker on July 23, 1955, and she preceded him in death on December 13, 2010.   They had three children: Steven, Sandra, and Edward. Gene's career as a meteorologist who helped create flight plans for military planes and helicopters kept the family on the move and eventually resulted in homes in Mineral Wells, Texas, and in Anchorage, Alaska.  Upon retirement from the Air Force as a Staff Sargent, Gene and Maxine continued to split their time between their homes and Gene was able to dedicate his time to his hobby of restoring and fixing cars. Edward said recently "you were never worried about going anywhere with Pop- if anything broke; you knew he could fix it!"  A lifelong member of the Church of Christ, he will be joining his wife and daughter in Heaven.
Survivors include son Steve Foster and his wife Kim of Euless, Texas, son Ed Foster and his wife Mallisa of Mineral Wells, Texas. Grandchildren Crystal Foster, Lindsey Garvey, Colin Redmond, Becky Ross, and Benjamin Foster. Great grandchildren Dillon, Brooklyn, Jonah, Liyah, Brynn, and Palmer.
Siblings Joyce, Evelyn, Lloyd, and Pam and numerous other loved ones.