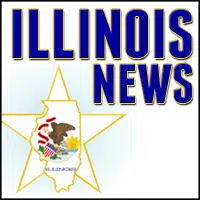 Cook County Judge's Death May Be Robbery Related
(Chicago, IL)  —  Chicago police say the shooting death of Judge Raymond Myles on the city's South Side this morning might be the result of an attempted robbery.  Police say it does not appear anything was taken from the judge or from a woman who was wounded.  Preliminary information released by police reports that the 52-year-old woman saw the gunman by the garage of a home when words were exchanged and the woman was shot once in the leg.  She is expected to survive.  Apparently Judge Myles heard the gunshot and went outside to help before exchanging words with the gunman himself and was fatally shot multiple times.  The FBI is offering a 25-thousand-dollar reward for any information that leads to the arrest of the gunman.
###
Jared Schaefer/dlt/jm
Copyright © 2017
TTWN Media Networks Inc.
04-10-2017 10:37:04