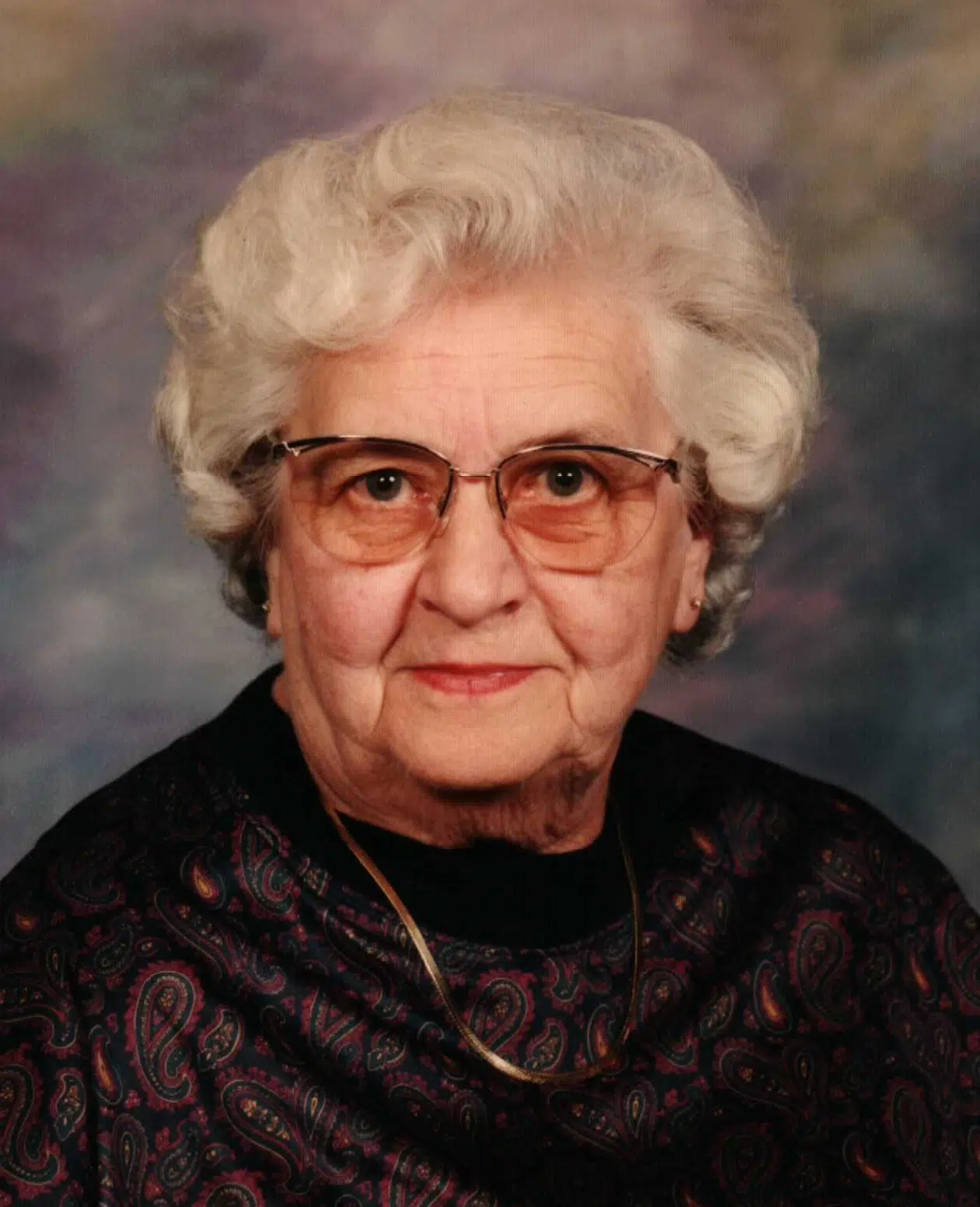 Elaine M. Stratton 91, of Windsor passed away Saturday evening, April 8th, 2017 at Sarah Bush Lincoln Health Center in Mattoon. She was born June 14th, 1925 in Staples, MN. Elaine was the youngest daughter of Anthony and Lula Belle (Winklemeyer) Clemans.  Elaine married Kenneth Stratton on September 30th, 1948 in Windsor.  He preceded her in death on August 26th, 1996.
Elaine was a 50+ year member of the Windsor Christian Church.  She loved playing the organ, which she did for many years at the Windsor and Gays area churches, as well as for the Lovins-Lockhart Funeral Home. Elaine also belonged to the Woman's Auxiliary, Rebekah Lodge and was a 50 year member of the Order of the Eastern Star.  Elaine drove a school bus for the Windsor School District for 22 years, a job that she thoroughly enjoyed. She was also an EMT for the Windsor Ambulance.
Surviving are her children: LuAnne (Paul) Collings of Bowling Green, OH; Kenneth L. Stratton of Windsor; Joseph B. (Sheila) Stratton of Strasburg; nine grandchildren: Jaime Smoot, Chesterfield VA; Jennifer and Jessica Collings both of Bowling Green, OH; April Carter, Mattoon; Dustin (Amanda) Stratton, Charleston; Tennille (Caleb) Noffke, Stewardson; Janie (Adam) Boyle Mattoon; Dana (Matt) Cookson, Charleston; and Kyle Stratton, Strasburg.  She was blessed with 17 great grandchildren.  Elaine was preceded in death by her parents, husband Kenneth, and two sisters, Mildred Copus and Naomi Hanley.
Visitation will be at 11 am till 1 pm Saturday, April 15, 2017 at Lovins-Lockhart Funeral Home in Windsor.  The funeral service, with Rev. Richard Eident officiating will follow.  Burial will be at the Windsor Cemetery.
Memorials may be made to the LincolnLand Hospice of Sarah Bush Lincoln.  Elaine's family invites friends to share a story or light a candle in her honor at www.lockhartgreenfuneralhome.com