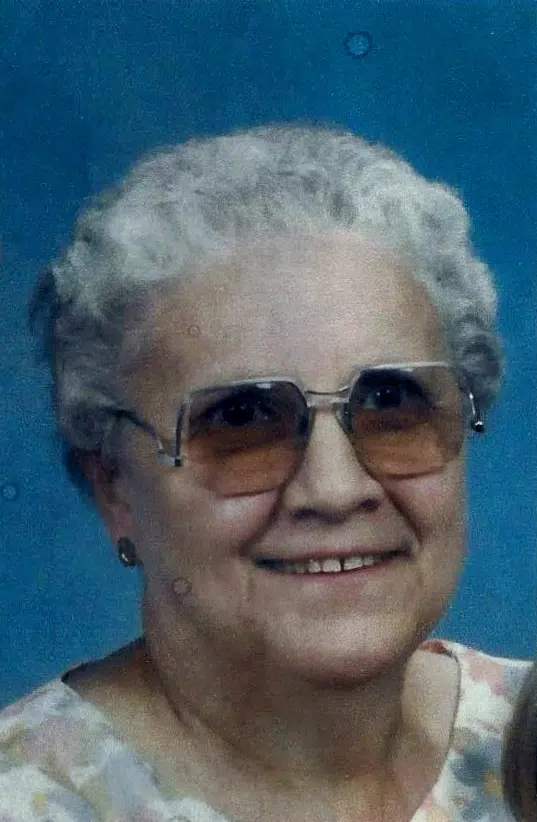 Imogene Mendenhall, 87, of Humboldt passed away at Odd Fellow Nursing Home on the night of Sunday, April 9th.
She was born April 16, 1929, in Charleston IL, the daughter of Clifford and Lera Lang. She married Loren Mendenhall, April 18, 1946. She was preceded in death by her husband Loren, youngest son Robert, one granddaughter Kelly, one grandson Tj Mendenhall and one great-granddaughter Skyler Mendenhall. Survivors include her two sons, Jerry of Humboldt, Tom and wife Gwendolyn of Humboldt, seven grandchildren and six great-grandchildren.
Imogene was employed by Brown Shoe Company until she retired. There will be no services held. Barkley Funeral Chapel in Greenup assisted the family. Online condolences can be expressed at www.barkleyfuneralchapels.com.