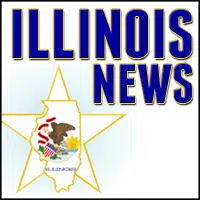 Blagojevich Case Returns To Appellate Courtroom Today 
(Chicago, IL) – Attorneys for imprisoned former Illinois Governor Rod Blagojevich are back in court this morning.  They are seeking another sentencing hearing.  The stage is set in the courtroom of the 7th U.S. Circuit Court of Appeals at the Dirksen Federal Courthouse in Chicago.  Arguments are expected to last no more than 30 minutes.  Blagojevich is serving a 14 year prison sentence after he was convicted of trying to sell then President-Elect Barack Obama's U.S. Senate seat and lying to the FBI among other offenses.  He is not scheduled to leave prison until May 2024. 
### 
Perry Williams/dlt  
 
Copyright © 2017 
TTWN Media Networks Inc.  
04-18-2017 09:03:10