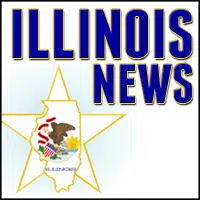 The Illinois Department of Commerce & Economic Opportunity (DCEO) today kicked off its celebration of Illinois Small Business Week at the University of Illinois at Chicago (UIC). Four small business owners – Laura Martinez of LaDiosa, Narciso Albarracin of ONTO Adaptive LLC, Christopher Valadez of Thermatome, and Tom Rugginis of HappiLabs – received letters of recognition signed by DCEO Director Sean McCarthy. The entrepreneurs who were recognized have worked closely with the Illinois SBDC and received advisory services through the UIC College of Business Administration.
"Small businesses are the backbone of Illinois' economy," said Director McCarthy. "These businesses create two out of three jobs in our economy and help invigorate the places we call home. Every day the department is working to better support our small businesses – to help them grow, create jobs and further invest in their communities."
Deputy Governor Leslie Munger delivered a proclamation signed by Governor Bruce Rauner officially proclaiming this week Small Business Week across Illinois. Small businesses represent 46 percent of businesses in Illinois and were responsible for 43,836 net new jobs in 2016. These businesses employ 2.4 million Illinoisans and make up 90 percent of the state's exporters.
"Whether it's service providers, a tech start-up or your local coffee shop, supporting our small businesses is one of the best ways to assist our local communities," Deputy Governor Leslie Munger said. "The Governor is proud to proclaim Small Business Week in support of Illinois' 1.2 million small businesses and the hard working residents who operate and work for them."
The Illinois SBDC at UIC, a unit within the UIC College of Business Administration, has participated in the Small Business Development Center program since the latter was first adopted in the State of Illinois 32 years ago. The Illinois SBDC provides free, one-one-on-one advisory services and at-cost group trainings to both aspiring entrepreneurs and established small business owners.
"At UIC, we embrace our role as an entrepreneurial research university. Economic development is a key part of our mission and we enthusiastically support the small business community in Chicago and across Illinois," said UIC Chancellor Michael Amiridis. "With creativity, courage, and determination, these individuals contribute to the betterment of society and it is an honor for us to acknowledge their achievements."
As part of the day's festivities, UIC and DCEO unveiled "Reimagine Report: The Future of Small Business Development Centers in Illinois", which looks at ways to enhance the Small Business Development Center network across Illinois to better support entrepreneurs. The report was authored by Illinois SBDC Director Denise Franta.
The event took place at the Illinois Small Business Development Center (SBDC) on the UIC campus.