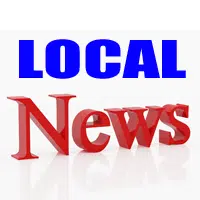 (Effingham, IL) – The Alliance for a Healthier Effingham County and Effingham County Health Department in partnership with HSHS St. Anthony's Memorial Hospital will initiate a comprehensive community health needs assessment in May that includes residents of Effingham County. The goal of this assessment is to determine the physical and emotional health needs of Effingham County residents and develop strategies to address those needs.
In the upcoming weeks, residents may be asked for their assistance in providing information for the health assessment through a short paper survey.  Area residents are encouraged to participate. Residents may also participate through an online survey by visiting the web site https://www.surveymonkey.com/r/HNQF223.
In addition to the primary survey data, secondary data will be collected from various data sources and targeted focus group sessions will be conducted. The combined assessment data will be used to identify and prioritize the health needs of the community.
For more information about the Community Health Needs Assessment, contact HSHS St. Anthony's Community Programs Department at 217-347-1529 or visit stanthonyshospital.org.
HSHS St. Anthony's Memorial Hospital is part of the Southern Illinois Division of Hospital Sisters Health System, which also includes HSHS St. Elizabeth's Hospital in Belleville, HSHS St. Joseph's Hospital in Breese, HSHS Holy Family Hospital in Greenville, and HSHS St. Joseph's Hospital in Highland.