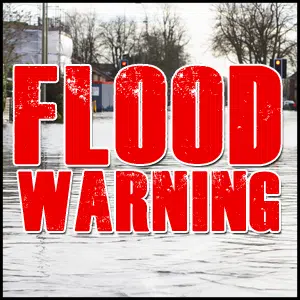 The National Weather Service in Lincoln has issued a Flood Warning until 3:45pm on Friday, May 5, 2017 for our entire Illinois listening area…
At 335 PM CDT Thursday, law enforcement and emergency management reported that many areas, especially in rural locations, are still experiencing flooding, in response to the rain that has occurred since Wednesday. The heaviest rainfall has occurred generally along the I-70 corridor, with totals of 3 to 5 inches. An additional inch of rain is likely to fall through tonight, which will cause the flooding to linger.
PRECAUTIONARY/PREPAREDNESS ACTIONS:  Excessive runoff from heavy rainfall will cause flooding of small creeks and streams, country roads, farmland, and other low lying spots. Use extra caution at night, when it is more difficult to see flooded roads.
Please report flooding to your local law enforcement agency when you can do so safely.
**Our Indiana listening area is also under a Flood Warning until 11am Eastern tomorrow.