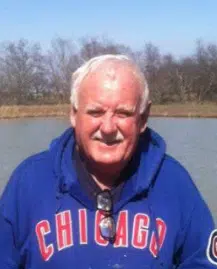 Edward Dean Kingery, age 66, of Xenia, Illinois formerly of Neoga, Illinois passed away at 2:20 P.M., Thursday, May 4, 2017 in the Barnes-Jewish Hospital in St. Louis, Missouri. He was born March 29, 1951 in Mattoon, Illinois the son of Millard and Martha ( Gray ) Kingery.
He was a graduate of Lakeland College of Mattoon, IL. Edward enlisted in the United States Army, June 16, 1970 and was an Army Ranger, he was discharged June 16, 1976. He was married to Barbara Deters in 1972.
Edward was retired from the Illinois Central Railroad, a member of the Neoga American Legion Post # 458, and a member of the Flora American Legion Post # 0014.
Edward  leaves one daughter, Amy Willenborg and husband Shawn of Effingham, IL; one son, Bill Kingery of Neoga, IL; special friend, Marcia Donoho of Mt. Vernon, IL; two brothers, Robert Kingery and wife Jane of Toledo, IL and Weldon Kingery and wife Donna of Sullivan, IL; one sister, Vera Courtney of Hickory Valley, TN; three grandchildren, Casey Willenborg, Cooper Kingery and Kolton Davies. Mr. Kingery was preceded in death by his parents; one brother, Terry Kingery; one sister, Peggy Lynn Kingery.
Memorials may be made to the Neoga Veterans Memorial, P. O. Box 248, Neoga, IL 62447, or to the Neoga American Legion P. O. Box  636, Neoga, IL  62447.
As per Mr. Kingery wishes, his body was Cremated and a memorial service will be held at a later date. The swengel-O'Dell Funeral Home of Neoga, IL, is in charge of arrangements,
on line condolences may be expressed at swengel-odell. com