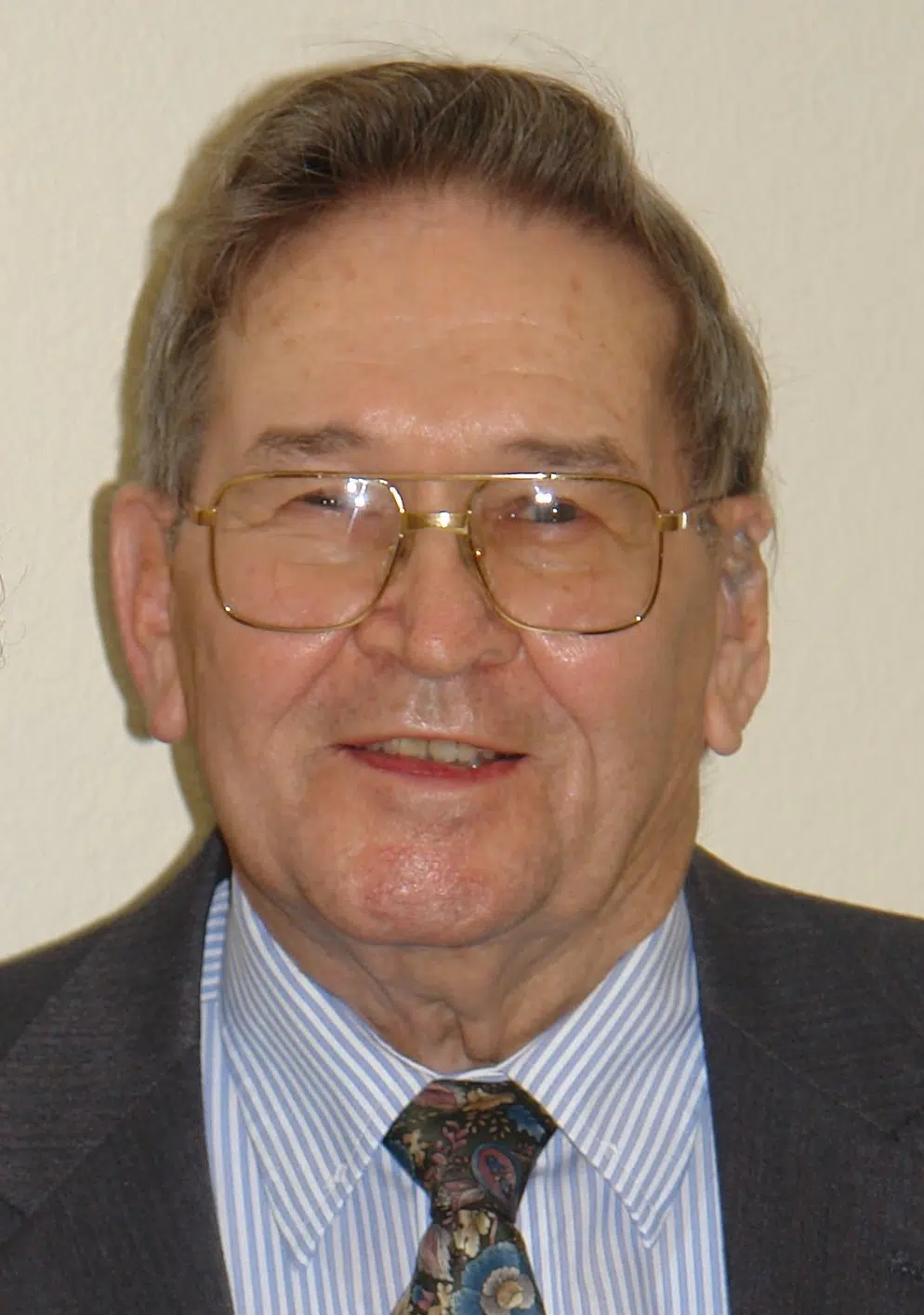 Forrest "Frosty" Floyd Yakey, 88, of Effingham, IL died May 10, 2017, at Sarah Bush Lincoln Hospital, Mattoon, IL.
Funeral service will be Saturday, May 13, 2017 at 10:30 a.m. at Brummerstedt Funeral Home in Stewardson.  Visitation will be Friday, May 12, 2017 from 5:00-7:00 p.m. at Brummerstedt Funeral Home.  Burial will be in Stewardson Cemetery.  Memorials may be made to Cunningham Children's Home or Blessings in a Backpack of Shelby County.
Frosty was born July 5, 1928 in Stewardson, IL to Floyd Forrest and Ida (Hogeland) Yakey.  He married Virginia (Ginger) Nichols Hale Yakey on February 17, 1989.
Survivors include his wife Virginia of Effingham; brother William R. Yakey of Stewardson; stepchildren: Janet Carr, Jay (Thaila) Hale, Jeff (Fran) Hale, all of Windsor and James (Becky) Hale of Shelbyville; nephews:   Sherman (Janet) Yakey of Strasburg,  William Jr. (Kay) Yakey and John (Shary) Yakey, of Stewardson, David (Vickie) Yakey of Cowden, Pat (Kathy) Yakey of Mode, Jack Yakey of Effingham, Robert (Anne) Yakey,  of Louisiana; nieces: Helen (David Storm) Yakey, Jill (Ed) Friese of Stewardson and Pamela Whiteside of Louisiana; eight grandchildren;  ten great-grandchildren; nine great nieces and nephews and 15 great-great nieces and nephews.
Frosty was preceded in death by his parents; brothers: Paul, Ralph, Gerald (Jack) and Sherman Yakey; sisters: Margaret and Helen Yakey; stepson James Hale Jr.; stepson-in-law Michael Carr; great-grandson Tyler Carr; nephew Jim Yakey and niece Patty Yakey.
Frosty was active in SAR, Moose and Eagles.  He was a member of the Stewardson United Methodist Church. He was a life-long farmer and resident of the Stewardson area, attended Stewardson Schools and was a graduate of Sparks Business College.
Frosty's family invites family and friends to share a story or light a candle in his honor at www.lockartgreenfuneralhome.com.