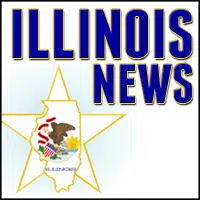 CHICAGO – Governor Bruce Rauner today welcomed graduates, family and friends to the 2017 Commencement Ceremony at Chicago State University.
"Congratulations to the graduates here today. You have shown your commitment to education, to putting in the hard work and doing what is necessary to thrive in the classroom. You have positioned yourselves for great success, your future is bright," said Governor Rauner. "Nothing is more important for opportunity and success than education. It was a top priority for my parents; Diana and I have made it a priority in our family; and as Governor, it is my priority for our state. It doesn't matter who you are, where you came from, what your interests are – if you have a strong education, there is no limit to what you can do."
During his welcome remarks, Governor Rauner reaffirmed the administration's commitment to the university. The administration has worked with community, business and education leaders to bring in a new, determined leadership to restore the university's fiscal stability and ensure its continued success. Chicago State University is a proud Chicago institution with 150 years of academic excellence. Its continued success is critical for the communities and students that it serves.
The Chicago State University Class of 2017 includes nearly 650 students earning Doctoral, Master's and Bachelor's degrees.