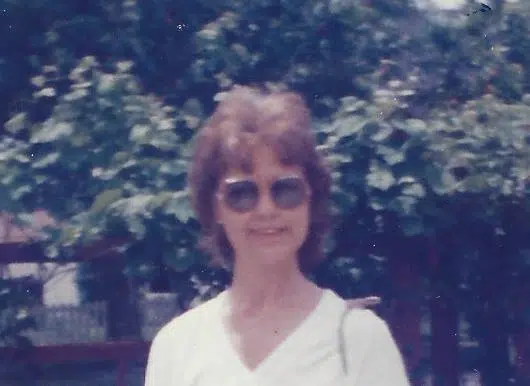 Betty Y. Kuhn, 81, of Greenup, Illinois, passed away on Tuesday, May 16, 2017, at 5:50 a.m., at the Cumberland Rehab and Health Care Center in Greenup, Illinois.
Private family services will be held at a later date.  The Meyer Funeral Home in Greenup, Illinois is in charge of the arrangements.  The obituary can be viewed and condolences left at www.meyerfh.com.
Betty was born March 8, 1936, in Charleston, IL, the daughter of Charles Leroy Phipps and Elma Frances (Walters) Phipps.  Betty married Max Rudy Kuhn and he preceded her in death in 1994.
She worked at the Ettlebrick Shoe Factory and the Cumberland Nursing Center in Greenup, Illinois and the Glove Factory in Effingham, Illinois.  Betty was a member of the Greenup Baptist Church.
Betty was loved by all and will be missed by her family.  She was a joy to be around.
Survivors include her son and daughter-in-law – Max and Debbie Kuhn of Greenup, IL, 3 brothers and sisters-in-law – Ed (Marge) Phipps of Greenup, Bill (Kay) Phipps of Charleston and Bob (Dee) Richey of South Carolina, 2 sisters and brothers-in-law – Dorothy (Dave) Dryden of Lady Lake, Florida and Kay (Albert) Cox of Charleston, Illinois, 4 Grandchildren, 2 Great Grandchildren and 2 Great-Great Grandchildren
She was preceded in death by her parents, Husband – Max Rudy Kuhn, Daughter – Marcia Ann Brant and Sister – Wanda Livengood.