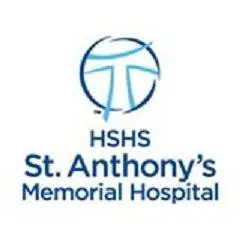 (EFFINGHAM, IL) – As the community's health care leader, HSHS St. Anthony's Memorial Hospital knows that education plays a major role in building and sustaining a healthy community.   As such, St. Anthony's is partnering with the Effingham Public Library this summer to encourage kids to Go! Healthy by providing wellness programs at the library. The programs available include:
Monday, June 5, 10 a.m. – Healthy Smiles
Monday, June 12, 10 a.m. – Snack Attack
Monday, June 19, 10 a.m. or 4 p.m. – Sun Smart
Each program is 30 minutes in length and is recommended for children ages 4-10. The program is free but registration is required. Sign up is available on the Effingham Public Library web site at www.effinghamlibrary.org under Events.
Another way St. Anthony's is offering education about healthy life choices is through their web site, stanthonyshospital.org, which includes a Go! Healthy web page (found under the Community Connection menu). The educational information on this web page may be used as a toolkit by families to improve their nutrition, physical activity and safety.
For more information about St. Anthony's community programs, call (217) 347-1529 or visit St. Anthony's Web site at stanthonyshospital.org.  HSHS St. Anthony's Memorial Hospital is part of the Southern Illinois Division of Hospital Sisters Health System, which also includes HSHS St. Elizabeth's Hospital in Belleville, HSHS St. Joseph's Hospital in Breese, HSHS Holy Family Hospital in Greenville, and HSHS St. Joseph's Hospital in Highland.