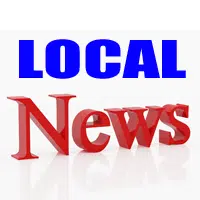 MATTOON, Ill. – May 24, 2017 – Consolidated Communications recently awarded $35,000 in grants to local schools through its Earning For Learning (EFL) program during a reception at the company's headquarters in Mattoon.
Earning For Learning funds programs and activities that enhance educational opportunities for students through technology and innovative learning. Over the past 25 years, the program has awarded $3.5 million in grants to districts in east central Illinois.
19 districts and education foundations are receiving grants from Consolidated Communications in 2017, including:
Arcola Foundation – Assistance for the 1:1 Digital Learning Project for Arcola CUSD #306.
Arthur CUSD # 305 – Interactive white board for high school math classroom.
Charleston Excellence in Education Foundation –Teacher grants within Charleston CUSD #1 for new technology and tools.
Effingham Unit 40 Education Foundation –Teacher grants for technology tools, classroom materials and scholarships.
Hillsboro CUSD #3 –Funding for a mobile tablet lab at Hillsboro Junior High School.
Litchfield Student Education Foundation – Teacher grants for special projects and materials.
Mattoon Foundation for Academic Excellence – Funding projects and purchases to benefit the students of Mattoon CUSD #2.
Mattoon St. John's Lutheran School – Grant to update computer hardware.
Mattoon St. Mary School –Funding for a new hands-on science curriculum.
Morrisonville CUSD #1 – Funding to purchase computer monitoring software for student lab computers.
Nokomis CUSD #22 – Grant to fund new laptop computers for business lab.
Pana CUSD #8 – Funding for flexible seating and desk options for classrooms.
Panhandle CUSD #2 – Funding to update the Lincolnwood Library with new equipment.
Shelbyville CUSD #4 – Funds to purchase tablets for grade school classroom.
Sigel St. Michael School – Grant funding to purchase frogs and worms for dissection in junior high classes.
South Fork School District #14 – Interactive white board for special education classroom.
Stewardson-Strasburg CUSD #5A – Grant to purchase laptop for use at professional development events.
Taylorville Public Schools Foundation – Program funding for an initiative to teach the importance of making good choices and developing strong moral character.
Windsor CUSD #1 – Laptop purchase for elementary school reading and speech programs.
"Consolidated Communications is proud to award these EFL grants to schools and education foundations to fund their efforts to enhance educational opportunities in local schools," said Sarah Greider, senior communications coordinator at Consolidated. "The focus of the EFL Program is to support grants to fund the use of new technology in the classroom and projects that are not typically included in school budgets."
Consolidated Communications EFL grants are awarded on an annual basis through a grant application process open to schools in the company's east central Illinois service district. Grant applications will be accepted again in February 2018. More information on the Consolidated Communications Earning For Learning Program is available at https://www.consolidated.com/about-us/community-matters/company-giving/earning-for-learning.