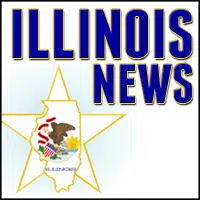 SPRINGFIELD – The Old State Capitol will be humming with activity this summer as it offers yoga classes, free concerts and "Lunch on the Lawn."
The fun begins Saturday, May 27, with the first concert by the Springfield Uketopians. These ukulele enthusiasts show off the versatility of the little Hawaiian instruments by performing everything from folk tunes to Beatles songs to modern pop hits
The Uketopians don't just perform. They teach, too.  People of all ages and skill levels are welcome to participate and see how easy it is to learn the uke.
They'll perform 10 a.m. to noon on May 27, June 17, June 24, July 15 and July 29.
The Old State Capitol will welcome picnickers on Thursdays in June, July and August, days that coincide with "Artist on the Plaza" events.
From 11:45 a.m. to 1:15 p.m., the site will provide free bottles of water for guests to enjoy with their lunches. There will also be a stack of blankets on the building's south steps. Guests can borrow them to sit on the lawn during lunch or they can enjoy the new benches and tables that have been added as part of the Bicentennial Project to create a strolling garden and new seating options for the downtown square.
Yoga returns to the Old State Capitol on Wednesdays in July and August. Instructor Claire Benoit will lead classes at 10 a.m. and 5:15 p.m. on the lawn.
Benoit came to Springfield as an elementary teacher and has shifted to teaching the joy of yoga as her love and knowledge of the discipline grew. Certified in the YogaWorks method, Benoit offers classes designed for participants at any level of expertise.
Participants are invited to bring a mat and water. A $5 donation is encouraged. Proceeds benefit improvement to the site grounds.
The Old State Capitol served as the seat of Illinois government from 1839 to 1876. Abraham Lincoln served as a legislator there, launched his 1858 Senate campaign there with his famous "House Divided" speech, and used it as his unofficial transition headquarters after being elected president.
The Old State Capitol is open seven days a week, 9 a.m. to 5 p.m. Events at the site help keep Illinois history alive and downtown Springfield thriving.
The site is operated by the Illinois Historic Preservation Agency. IHPA protects the state's historic resources, which contribute to education, culture and the economy. IHPA sites include ancient burial mounds, forts and buildings erected by settlers, and homes connected to famous Illinoisans.
Learn more about IHPA at www.IllinoisHistory.gov, on Twitter and on Facebook.