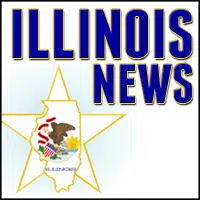 BLOOMINGTON, Ill. – Past and future will collide June 4 when the David Davis Mansion State Historic Site hosts a car show featuring a collection of DeLoreans, the car made famous in "Back to the Future."
The 26th Annual Champagne British Car Festival also includes an array of gorgeous British cars, from sporty Triumphs to luxurious Bentleys.
And this year, Mecum Auctions, a major auctioneer for classic cars and motorcycles, will have its "Mobile Experience" trailer at the show. Visitors will be able to take pictures as they pretend to auction off vintage cars and bang the gavel.
The car show opens at 9 a.m. The awards ceremony, where the State Farm Cup for Best of Show will be handed out, is at 2:30 p.m. Food will be available from Red Bird Catering and Bob's Ice Cream.
The event is free, but donations to benefit the David Davis Mansion Foundation are encouraged.
Visitors and car owners alike will be greeted by a huge Union Jack flag at the entrance of the David Davis Mansion for snapshots. The entire grounds will be festooned with the colorful flags of the manufacturers, including MG, Triumph, Lotus, Bentley and Jaguar, the featured marque for 2016.
The David Davis Mansion State Historic Site (1000 Monroe Drive, Bloomington) was built in 1872 by David Davis, a U.S. Supreme Court justice and political ally of Abraham Lincoln.
It is open Wednesday through Saturday from 9 a.m. to 4 p.m. for public tours.
The site is operated by the Illinois Historic Preservation Agency. IHPA protects the state's historic resources, which contribute to education, culture and the economy. IHPA sites include ancient burial mounds, forts and buildings erected by settlers, and homes connected to famous Illinoisans.
Learn more about IHPA at www.IllinoisHistory.gov, on Twitter and on Facebook.
The David Davis Mansion Foundation is a not-for-profit organization supporting education, preservation and acquisition programs for the David Davis Mansion. Get more information at www.daviddavismansion.org