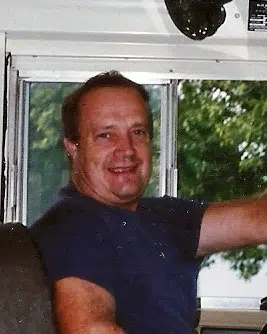 Richard (Dick) Phillip Hite Sr., 79 of Windsor died at 1:34 AM, Saturday May 27, 2017 in Sarah Bush Lincoln Health Center, Mattoon, Illinois.
Services will be 10 AM Thursday at Lovins-Lockart Funeral Home, 207 North Oak, Windsor, IL., with visitation 4 to 8 PM Wednesday followed by a Masonic Service at 8 PM.  Burial will be in Windsor Cemetery. Military honors will be performed by the Windsor American Legion.
Memorials may be made to "Richard Hite Memorial Fund" account setup at Shelby County State Bank
Born in Trilla, Illinois October 30, 1937, son of Guy and Edith Jackson Hite
Dick loved his family and life, he lived it to the fullest. He had a passion for his garden, old cars, working in his garage and fishing. He will be missed for all his silly jokes, stories, and especially his willingness to help anyone in need.
Richard was President Windsor Harvest Picnic Committee, member of Masonic Lodge #332, Windsor Lions Club, Windsor Kiwanis Club, a Deacon at Ash Grove Christian Church, Life Time Member National FFA, Windsor Community Unit School District #1 -School Bus Superintendent for 23 years and a United States Army Reserve for 8 years.
On January 23, 1958, he and Mickie Alice Daniels were united in marriage.
He is survived by his wife and 6 children, Daniel (wife, Lori Hite), Delores (husband, John Graber), Dean (wife, Carrie Hite), Darlene MacRae, Katherine Diane Virgil, Darrell (wife, Ali Hite), 3 siblings, 14 grandchildren, 8 great grandchildren.
He was proceeded in death by his parents, 6 siblings, son Richard Phillip Jr., daughter Doreen and one great grandson.
Richard's family invites friends to share a story or light a candle in his honor at www.lockartgreenfuneralhome.com.