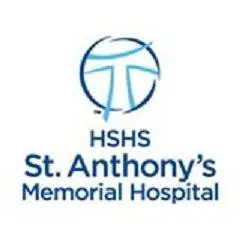 (EFFINGHAM, IL) – In 2014, Effingham Catholic Charities and HSHS St. Anthony's Memorial Hospital launched a dental voucher program available for adults 18 years and older who are underinsured or uninsured and in need of an emergent tooth extraction. Through the program, a patient who is referred to Catholic Charities by a physician, dentist, or by self-referral, can receive a dental voucher upon verification of eligibility. The dental voucher covers expenses related to an initial exam and x-ray by a dentist, followed by a tooth extraction if necessary, relieving the patient of the burden of paying for emergency, dental and oral surgery services when they cannot afford to do so.
This program was developed as a result of the Community Health Needs Assessment St. Anthony's conducted in 2011 in partnership with the Alliance for a Healthier Effingham County and Jasper Steering Committee, which indicated a need for increased oral health and access to dental care.  The program has been highly successful in helping those in need of dental care but unable to afford it, get the services they need rather than going to the Emergency Room (ER) for treatment.  Since the program's inception through today, over 650 clients have been served, receiving an exam and x-ray by a dentist, with a number also receiving a tooth extraction.
Due to the success of this program, Sister Carol Beckermann, OSF, Director of Effingham Catholic Charities, recently made a presentation about the Dental Voucher Program at the Catholic Health Association's (CHA) 2017 Catholic Health Assembly held June 10-13 in New Orleans, Louisiana. Sister Carol made the presentation alongside Jane S. Grover, DDS, MPH, Director of the Council on Access, Prevention and Interprofessional Relations for the American Dental Association.
The annual Catholic Health Assembly is the premier gathering of Catholic health care leaders in the United States. This two-and-one-half day convention brings leaders from across the ministry together for learning, networking, celebration and renewal. Keynote speakers feature prominent voices from key areas such as health care, academia, media, public policy and philanthropy.
To be selected to present, Dr. Grover submitted a white paper to the CHA about "Successful ER Referral Strategies for Dental Patients." From over 100 submissions nationwide, Dr. Grover's paper was one of 12 chosen to present at the CHA Catholic Health Assembly. The presentation by Dr. Grover and Sister Carol Beckermann was offered as a breakout session in an "Innovation Forum" at the Assembly on June 12.
As outlined in the Catholic Health Assembly's program, the presentation covered how the use of hospital emergency rooms for dental patients in pain has increased in the past five years due to state Medicaid regulations, underutilization of existing dental resources and other challenges. Dr. Grover and Sister Carol reviewed the most current data nationally for dental use of emergency rooms and illustrated how Catholic Charities in Effingham built a partnership between HSHS St. Anthony's Memorial Hospital and local dental offices to serve those in need.
Sister Carol Beckermann shared, "I was honored to be able to share about our Dental Voucher Program at this national conference of Catholic health leaders.  We are proud of the program that we have developed in partnership with HSHS St. Anthony's Memorial Hospital, and local dental providers," she said. "The program has helped a lot of those who were not getting the dental care they needed and continues to grow to help more people. By sharing about the success of this program with health care leaders at the Catholic Health Assembly, we can help even more people with the development of similar programs nationwide."
To find out more about the dental voucher program, contact Catholic Charities at 217-857-1458. For more information about St. Anthony's Memorial Hospital, visit St. Anthony's web site at stanthonyshospital.org.  HSHS St. Anthony's Memorial Hospital is part of the Southern Illinois Division of Hospital Sisters Health System, which also includes HSHS St. Elizabeth's Hospital in Belleville, HSHS St. Joseph's Hospital in Breese, and HSHS St. Joseph's Hospital in Highland.