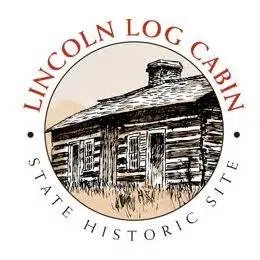 LERNA, Ill. – The Lincoln Log Cabin State Historic Site, where Abraham Lincoln's father once lived, is offering two fun ways to celebrate Father's Day: a Civil War encampment and free fishing.
Re-enactors portraying members of the 5th Illinois Cavalry will camp at the site Saturday and Sunday, June 17 and 18, from 10 a.m. to 4 p.m. each day. They'll demonstrate daily camp life and the struggles the cavalry faced during the Civil War.
After visiting the soldiers, visitors can head to the site's fully stocked pond to take advantage of Illinois' Free Fishing Days celebration, which runs June 16-19. During these four days, anglers can fish throughout the state without purchasing a fishing license.
The 5th Illinois Cavalry was a real Civil War unit composed principally of men from east-central Illinois counties. They mustered in at Camp Butler, near Springfield, in August of 1861, and many of its men served for the duration of the war.
They served in Missouri, Arkansas, Mississippi, Louisiana and Texas. Known for their hard fighting, the regiment played pivotal roles in numerous campaigns throughout the war.
Lincoln Log Cabin State Historic Site, a Gateway Site for the Abraham Lincoln National Heritage Area, was the 1840s home of Abraham Lincoln's father and stepmother, Thomas and Sarah Bush Lincoln.  It is located eight miles south of Charleston and 14 miles southwest of Mattoon, Illinois.
For more, visit www.lincolnlogcabin.org or look for the cabin on Facebook.
The site is operated by the Illinois Historic Preservation Agency. IHPA protects the state's historic resources, which contribute to education, culture and the economy. IHPA sites include ancient burial mounds, forts and buildings erected by settlers, and homes connected to famous Illinoisans.
Learn more about IHPA at www.IllinoisHistory.gov, on Twitter and on Facebook.