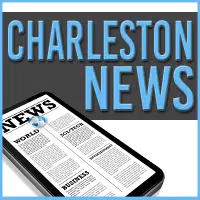 On Saturday, June 24, Masons around the world will join together to recognize and celebrate the 300th Anniversary of Freemasonry. On June 24, 1717, four London Lodges gathered at the Goose and Gridiron Tavern and formed a Grand Lodge. The actions of those Masons began the current form of Freemasonry that exists today.
To mark this momentous occasion, Charleston Masonic Lodge #35 will host an open house from 1:00-4:00 pm on Saturday afternoon. The event is open to the public. Visitors will have the opportunity to learn what Masonry is…and is not, view historical displays and exhibits, watch a video about the early 1960's site selection and construction of the current Masonic Temple building, tour the building, and visit with local Masons. Refreshments will be served. The Charleston Masonic Temple is located at 651 W. Lincoln Avenue.
Charleston Masonic Lodge #35 was chartered on October 8, 1845, and is the oldest fraternal organization in Coles County.