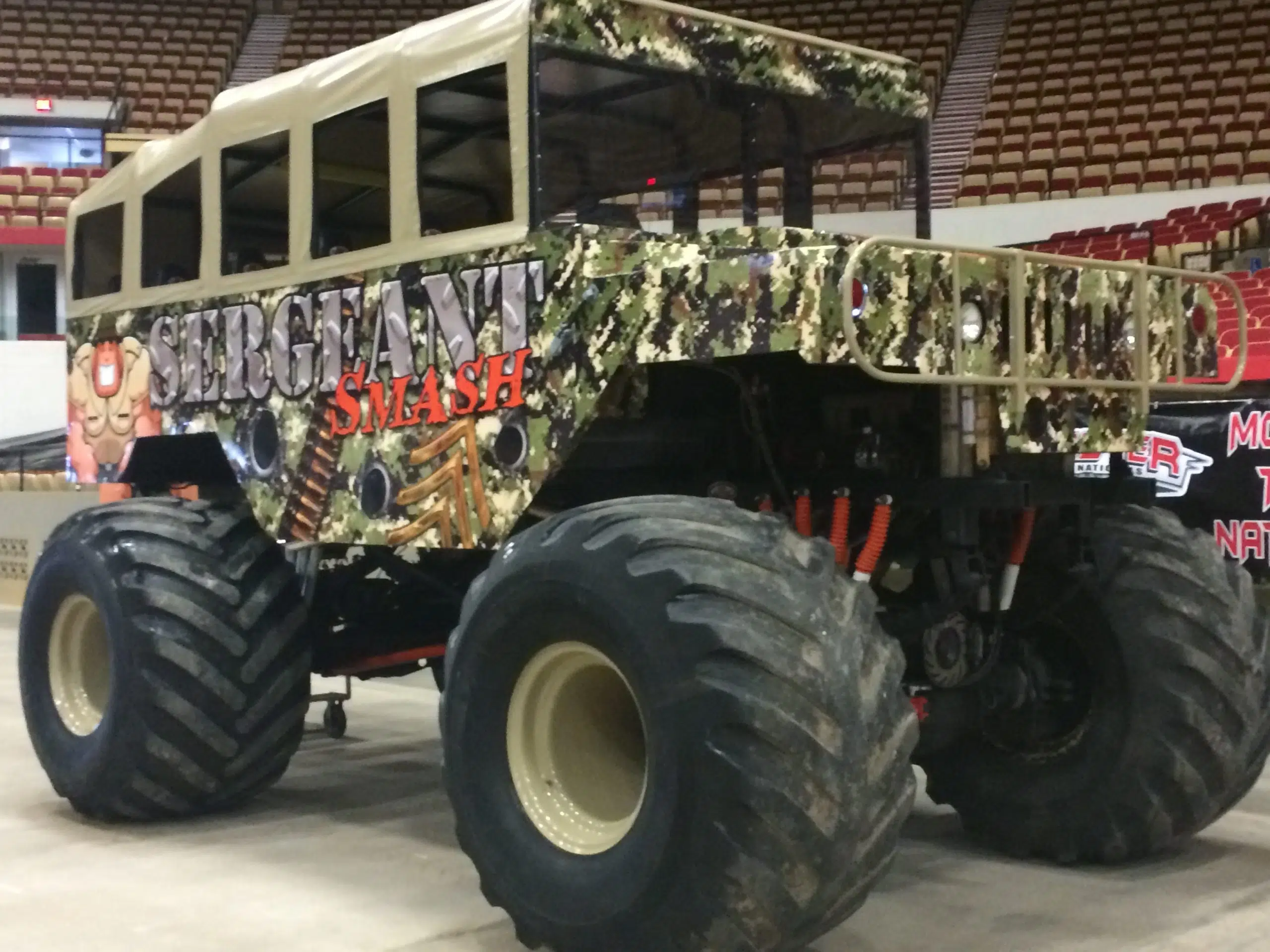 World Champion Bounty Hunter is now on display at Five Star Rental Center in Charleston.  Scarlet Bandit is on display at O'Reilly's Auto Parts Store in Mattoon.  Come see the one and only Sergeant Smash at First Neighbor Bank in Charleston.
Get your photo taken with the big truck, and be sure to get your tickets for Saturday's inaugural Coles County Summer Nationals Monster Truck Showdown, presented by First Neighbor Bank!
Advance tickets are on sale at First Neighbor Bank in Charleston or click here to buy online.
Complete show details are here.
*Monster Trucks will be on display at these locations through Saturday morning.