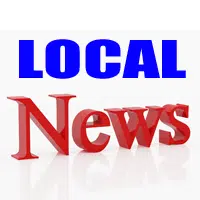 BLOOMINGTON, Ill. – David Davis State Historic Site will help Bloomington-Normal celebrate its connections to Father Abraham and the Mother Road as one of seven locations for "Lincoln's Festival on Route 66" on July 15.
The historic site will host a vintage bicycle show all day long, while also offering mansion tours and explaining how Abraham Lincoln and his colleague David Davis traveled the Eighth Judicial Circuit in the 1800s.
A free ice cream social and concert featuring the 33rd Illinois Volunteer Regiment Band will be held from 5 to 7 p.m.
The festival celebrates the community's ties to the 16th president, who was often called "Father Abraham" by supporters, and to Route 66, the national highway known to many as "the Mother Road."
Events take place throughout Bloomington-Normal from July 14 to July 16. They include a car show at Franklin Park, lectures and games at the McLean County Museum of History, a Civil War encampment at Illinois Wesleyan University, and movies and music at the Bloomington Center for the Performing Arts.
For the full schedule and details, visit www.lincolnsfestival.net or call (309) 824-8862.
The David Davis Mansion was built in 1872 for David Davis and his wife, Sarah. Davis helped Lincoln win the presidency, was appointed to the U.S. Supreme Court and served in the U.S. Senate. The site is open Wednesday through Saturday from 9 a.m. to 4 p.m. for free public tours.
The site is operated by the Illinois Historic Preservation Agency. IHPA protects the state's historic resources, which contribute to education, culture and the economy. IHPA sites include ancient burial mounds, forts and buildings erected by settlers, and homes connected to famous Illinoisans.
Learn more about IHPA at www.IllinoisHistory.gov, on Twitter and on Facebook.