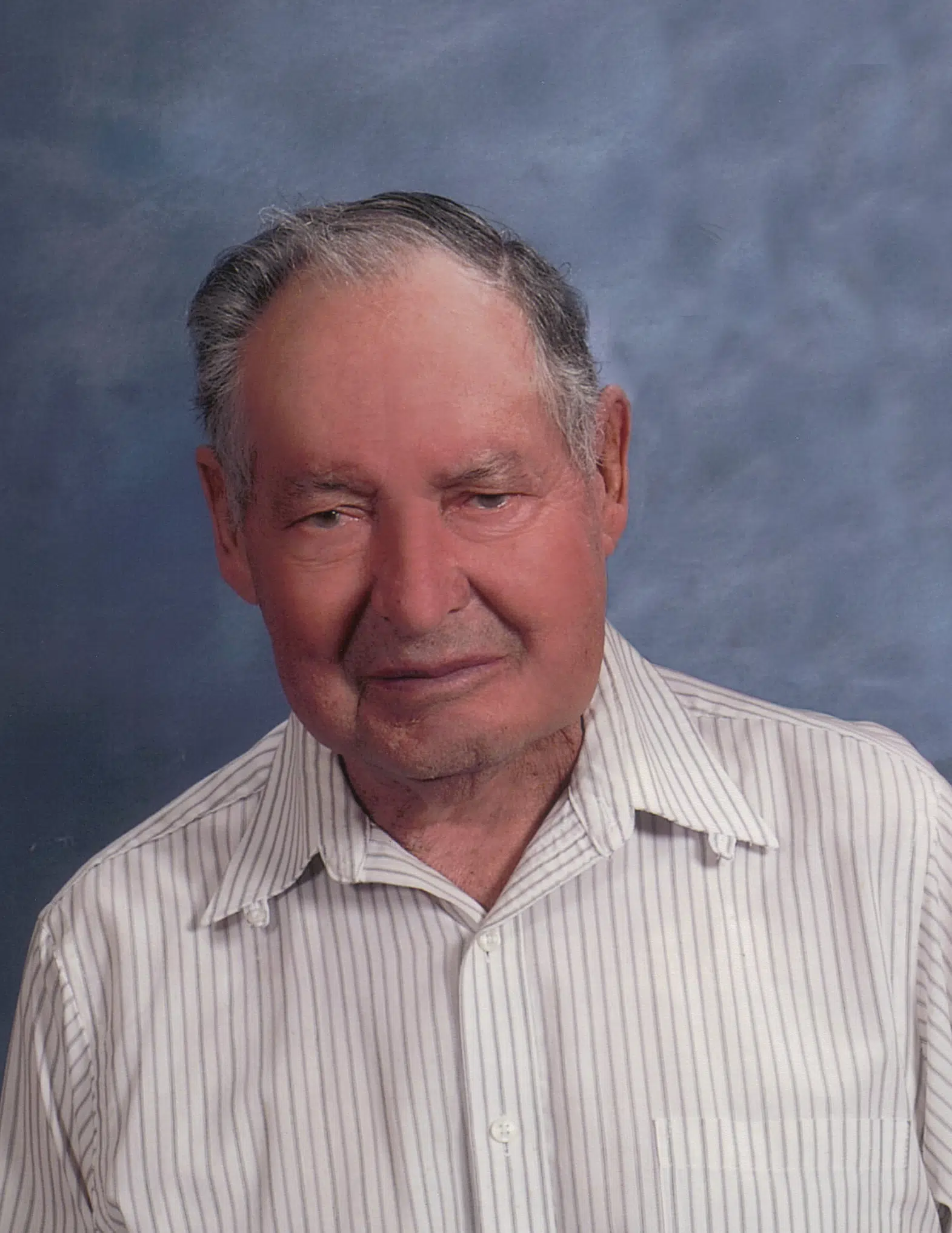 Virgil Duane "Pat" Hutton, age 95, of Trilla, Illinois, passed away at 5:53 P.M., Wednesday, July 12, 2017, in Sarah Bush Lincoln Health Center, Coles County, Illinois.
Born February 2, 1922, in Cumberland County, Illinois, he was the son of Cecil and Henrietta (McCartney) Hutton. Virgil was a retired farmer and served in the United States Army during World War II. He served in the Pacific region, including Hawaii, Australia, New Guinea, The Shikoku Islands in Japan and the Philippine Islands with the 13th Field Artillery, 24th Infantry Division for thirty-eight months and obtaining the rank of Master Sergeant in the Motor Pool.
He married Mary Josephine "Jo" Stitt, January 20, 1946 in Mattoon, IL and Jo passed away July 23, 1977.
Virgil married Betty (McElhaney) Gordon, January 4, 1981 in Mattoon, IL.
Virgil was also a member of the American Legion Post # 458 Neoga, IL, V.F.W. Post # 4325 Mattoon, IL, Modern Woodsmen and Cumberland County Farm Bureau.
He leaves his wife, Betty Hutton of Trilla, IL; daughters, Patricia Goldstein (Ed) Trilla, IL, Margaret Kruse (Don) Palos Heights, IL and Nancy Hills (Gary) Gays, IL; brother, William Hutton (Dorothy)  Mattoon, IL; sisters, Phyllis Black of Moweaqua, IL and Nora Tull (Bill) Shelbyville, IL; grandchildren, Cindy (Jeff) Kershaw, Curt Goldstein, Matthew and Amy Hills, Tim Kruse, Rebecca and Kara Gordon; great grandchildren, Logan, Olivia and Emma  Kershaw and Kynnedi Goldstein. Virgil was preceded in death by his parents; first wife, Jo;  daughter, Mary Beth; brother, Glen Hutton; sisters, Thelma Hopkins, Wanda Wyrick and Juanita Thompson
Memorials made to American Heart Association or Neoga American Legion.
Funeral Services will be held at 10:00 A.M. Monday, July 17, 2017, in Swengel-O'Dell Funeral Home of Neoga, with Rev. Kevin Wolfe officiating. Visitation will be one hour before services at the Funeral Home. Burial at Calvary Cemetery Mattoon, IL, Military Services conducted by the V. F. W. Post # 4325 Mattoon, IL.
on line condolences expressed at swengel-odell.com