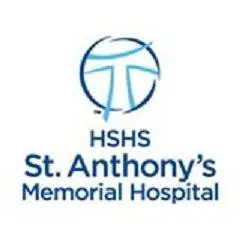 (EFFINGHAM, IL) – HSHS St. Anthony's Memorial Hospital recognizes the importance of educating the community on health topics relevant to your lives.  Please stop by the St. Anthony's booth in the Schuetzenfest Building at the Effingham County Fair from Sunday, August 6 through Friday, August 11.  The booth will feature a different health topic each day, and free health screenings will be held from 4 to 8 p.m. Topics include Injury Prevention, Healthy Lungs, Heart Healthy Living, Senior Living, Diabetes and Nutrition Awareness, and Summer Safety.
In addition, St. Anthony's will be sharing information about the new St. Anthony's Health Center – Altamont at a booth under the Effingham County Fair Grandstand on Sunday, August 6 from Noon to 4 p.m. Stop by the informational tables and learn about St. Anthony's services offered at the Health Center located in the new Opilka Family Wellness Center, including Lab and Imaging Testing, Therapy Services, and Nutritional Counseling.
For more information about St. Anthony's community programs, call 217-347-1529 or visit St. Anthony's Web site at stanthonyshospital.org.  HSHS St. Anthony's Memorial Hospital is part of the Southern Illinois Division of Hospital Sisters Health System, which also includes HSHS St. Elizabeth's Hospital in Belleville, HSHS St. Joseph's Hospital in Breese, HSHS Holy Family Hospital in Greenville, and HSHS St. Joseph's Hospital in Highland.