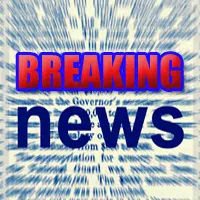 (San Antonio, TX)  —  Police are still searching for more human trafficking victims in San Antonio today.  Police Chief William McManus says six men and women in their early 20s and 30s and two school-age children were found dead overnight in the back of a sweltering 18-wheeler in a Walmart parking lot.  McManus added that at least 30 others were found to be alive in the truck.  Several people are considered to be in extremely critical or serious conditions.  Others are being treated for signs of medical distress, including heat stroke and dehydration.  Police were tipped off late last night by a Walmart employee who alerted them when a person inside the truck walked into the store asking for water.  Officers said store surveillance shows several vehicles arriving at the scene to pick up some people from the trailer before police arrive.  The driver of the truck has been identified and faces federal and state crimes, but his name has not been released.
Temperatures in San Antonio reached 101-degrees yesterday.  The semi-truck's trailer did not have any air conditioning.  In a statement, U.S. Attorney Richard Durbin, Jr., says those responsible for the deaths are — quote — "ruthless human smugglers indifferent to the well-being of their fragile cargo."
###
Jared Schaefer/sks
Copyright © 2017
TTWN Media Networks Inc.