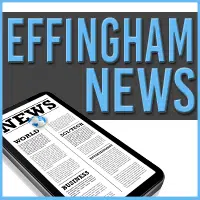 The University of Illinois Extension Master Gardeners of Effingham County will be hosting FREE Pollinator Garden Tours on Wednesday, July 26 from 9:00 am – 10:30 am.  The Pollinator Garden is located at the Effingham County Community Garden on South Banker Street behind Tan Express.  This Pollinator Garden has been designated a "Pollinator Pocket" by University of Illinois Extension.
Attendees will learn about the importance and role a pollinator garden plays in our ecosystem.  Participants will also learn how to construct a pollinator garden.  Master Gardeners will be present to give tours and answer questions.  They will also have information available about the Community Garden and how to become a University of Illinois Extension Master Gardener.  There is no charge for the tours.
If you have any questions or need reasonable accommodations contact the Extension Office at 217-347-7773.