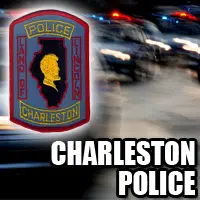 Charleston Police Release Details on Shots Fired Call
According to a press release from the Charleston Police Department, on July 31st, 2017 at 1345 hours, officers of the Charleston Police Department were dispatched to the area of 1312 4th Street in reference to a report of individuals shooting at each other.  Eye witnesses at the scene reported that individuals in a vehicle and one on foot fired an unknown number of shots at each other.  One of the individuals fled into the residence of 1312 4th Street, while the vehicle sped off in a reckless manor.
When officers arrived on scene, they confirmed the initial report with eye witnesses.  Officers conducted a "Contain and Call Out" of the occupants of 1312 4th Street where the individuals were called out of the house one by one and detained briefly for the investigation.
A search warrant was obtained and served by the Crisis Response Team (Tactical Team), who found nobody else in the residence.  Upon searching the residence in compliance withe search warrant, officers recovered three CO2 pistols and approximately $12,000 in United States Currency, as well as evidence of narcotics activity.  This incident is still under investigation at this time.  As of this press release from the Charleston Police Department, no arrests have been made.
The Charleston Police Department was assisted by the Eastern Illinois University Police Department as well as the East Central Illinois Drug Task Force and the Coles County Sheriff's Department.