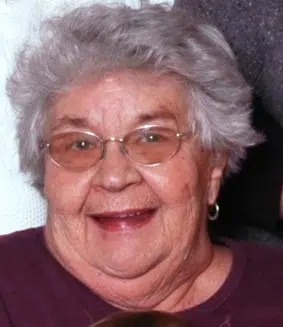 Nancy M Lawson, age 76, passed away at 11:40 p.m. Monday, July 31, 2017 surrounded by her family at her beloved home outside of Neoga.
Visitation will be held Thursday, August 3 from 5 to 7 p.m. at Swengel-O'Dell Funeral Home, Neoga. Funeral services will be at the United Presbyterian Church, Neoga at 11 a.m. on Friday, August 4 with visitation one hour prior at the church. Interment will be at the Neoga Memorial Cemetery.
The daughter of George Edward and Mary Jane (Birnbaum) Coe, Nancy was born July 15, 1941 in Springfield. She married Duane M. Lawson on December 27, 1965 in Springfield. He preceded her in death December 31, 2002.
Surviving are their three daughters: Anne M. (Arbie) Lewis of Charleston, Kerry J. (Andrew) Fearn of Charleston and Sarah D. (Matthew) Greider of Effingham; a granddaughter, Janelle (Blake) Martin of Sullivan; and four great-grandchildren: Austin, Mason, Jacob and Mia Martin, all of Sullivan; and friend of the family, Ephie Driver of Amsterdam, Missouri.
Nancy graduated from Springfield High School in 1959 and from Eastern Illinois University in 1963 with a BS in Education. She met Duane, also an English major, at EIU. Upon graduation, Nancy began her English teaching career at Girard, continued at Neoga High School and retired from Charleston High School in 1998. She also worked at Warner's Office Supply and Lake Land College, tutoring, teaching and advising the Lake Land Lighthouse for many years. She was the recipient of an Education is the Key Award. While at Charleston High School, Nancy taught English and Journalism and sponsored the student newspaper CHS Press. Upon her retirement, Nancy continued with her passions for journalism and English and joined the Neoga News as editor, working there for almost 15 years. Nancy and Duane shared stories in their weekly columns Four-Way Stop and From Twinoaks. She was inducted into the Cumberland County Development Corporation's Hall of Fame for her work with the newspaper.
While in college, Nancy made many life-long friends and learned to play bridge. She regularly played in three local bridge clubs, one for more than 50 years. She hosted her last bridge party on July 13 at her home.
Until her health limited it, Nancy was active as a member of the United Presbyterian Church, Neoga, and served as an Elder for many years and Moderator of Presbyterian Women. She could always be found in the church kitchen during the annual UPC Bazaar.
She was a past member of the Board of Directors of the Neoga Community Food Pantry, also serving as secretary. She was also a supporter of the Neoga Veterans' Memorial and served on the Veterans' Memorial Committee.
Nancy loved her three daughters and their husbands, her grandchild and great-grandchildren dearly. She was also a dog lover and greatly missed her late companions Maggie, Duffy and Lucy.
Memorials may be made to the Neoga Memorial Cemetery, Lutheran Church Charities K-9 Comfort Dog Fund or Neoga Presbyterian Church.
on line condolences may be expressed at swengel-odell.com