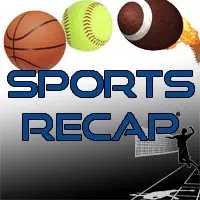 Javier Baez hit a two-run, inside the park homer to help the Cubs beat the Giants 5-3 in San Francisco.  Anthony Rizzo had three hits and an RBI for Chicago, which led 5-0 in the fifth inning.  Jake Arrieta got the win and Wade Davis his 24th save.
Matt Carpenter's three-run homer capped a six-run fourth inning as the Cardinals cruised to an 11-3 win over the Royals in Kansas City.  Kolten Wong and Paul DeJong added two-run shots for St. Louis, which has won three in-a-row.  Carlos Martinez pitched eight innings of two-run ball to run his record to 8-and-9.
Outfielder Dexter Fowler is back with the Cardinals.  He was activated from the disabled list last night and went 1-for-3 with a triple, a walk and two runs scored.  Fowler had been out since July 24th with a strained left forearm.  He's hitting .242 with 14 home runs overall.  Outfielder Stephen Piscotty was optioned to Triple-A Memphis.
Chicago Cubs catcher Willson Contreras is the National League Player of the Week.  He went 10-for-22 for a .455 batting average with five home runs 13 RBI in six games to lead the Senior Circuit.  Contreras had two multi-home run games and earned the first weekly honor of his career.  He's batting .277 with 21 homers and 70 RBI this season.
Former American League MVP Don Baylor is dead at the age of 68.  Baylor passed away after a 14-year battle with cancer.  He spent 19 seasons in the majors with seven different teams.  Baylor, who captured AL MVP honors while with the Angels in 1979, also managed the Rockies and Cubs after his playing days.
Training camp rolls on for the Bears in Bourbonnais.  Chicago was back on the practice field yesterday after having Sunday off.  ESPN reports rookie quarterback Mitchell Trubisky was solid again during yesterday's workout.  The Bears open preseason play against the Broncos on Thursday.
The Dolphins are introducing newly-signed quarterback Jay Cutler.  He says this was one of few opportunities that would have brought him out of retirement.  The 34-year-old was originally going to go into broadcasting after being released by the Bears earlier this offseason.
Angels slugger Mike Trout is the newest member of the 1,000-hit club.  Trout celebrated his 26th birthday by reaching the milestone in last night's 6-2 loss to the Orioles in Anaheim.  Trout homered on his birthday for the fourth time in his six-year career.
Dolphins wide receiver Jarvis Landry is under investigation for possible battery in Florida.  Multiple outlets report the investigation stems from an incident with his girlfriend earlier this year.  The fourth-year pro posted 94 catches for 1,136 yards and four touchdowns in 16 games last season.
Anquan Boldin is returning for a 15th NFL season.  The veteran wide receiver signed a one-year deal with the Bills yesterday.  Boldin had 67 catches for 584 yards and eight touchdowns in 16 games with the Lions last season.  The 36-year-old currently ranks 14th in NFL history with 13,779 receiving yards.
Veteran nose tackle Vince Wilfork is hanging up his cleats.  Wilfork announced on Twitter that he is retiring from the NFL after 13 seasons.  The five-time Pro Bowler and two-time Super Bowl winner spent the last two years with the Texans after playing the first 11 seasons of his career with the Patriots.