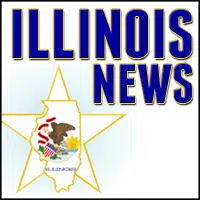 WILMINGTON, IL – On July 8, 2017, at approximately 11:20 AM, Illinois State Police (ISP) officials responded to the report of a body in the water of the Kankakee River. The body was located by a home owner near the rear of a residence in the vicinity of the 29000 block of Readmon Rd in Wilmington. The body is a white female approximately 30 years old.  An autopsy was conducted on Monday, July 10, 2017.
On August 15, 2017, Will County Coroner Patrick O'Neal identified the deceased woman as 24 year-old Martha "Tica" Sanchez of Chicago who had been missing since July 4, 2017.
As a result of a tireless investigation conducted by the Illinois State Police, Will County State's Attorney James Glasgow's office and Blue Island Police Department, 2 men have been apprehended in connection with Sanchez' death.
Jonathan "Jon Jon" Rodriguez, 29, of Blue Island, and Esteban "Steve" Rodriguez, 27, of Wilmington have been charged with Concealment of a Death (Class 4 Felony) and Intimidation (Class 3 Felony). When taken in to custody, Esteban was armed with a loaded handgun.
Both men are being held on $1 million bond. The investigation is ongoing.
The Public is Reminded All Persons Are Innocent Until Proven Guilty In a Court of Law