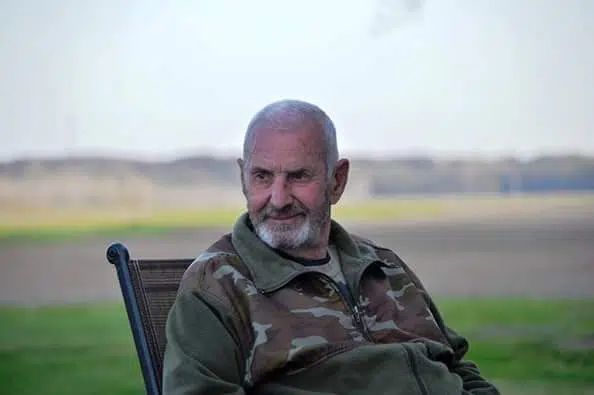 Larry A. Jones, 80, of Greenup, Illinois, formerly of Arrowsmith, Illinois, passed away Sunday, August 20, 2017 at Heartland Manor in Casey, Illinois.
Memorial funeral services will be at 12:00 noon on Friday, August 25, 2017 at the Barkley Funeral Chapel in Greenup, Illinois. Memorial visitation will be from 10:00 am until the service time at the funeral chapel. Burial will be at a later date.
Larry was born on May 11, 1937 in Hudson, Illinois, the son of Delmer & Velda (Farrell) Jones. He married Carol Smith, she preceded him in death. Surviving are children Douglas Jones of Albuquerque, NM, Ernest Jones of Raleigh, NC, Naomi Clinton of Greenup, Diane Jones of Champaign, IL and Christine Schultz of Heyworth, IL; brother Donald Jones of Creol Springs, IL & Delmar Jones of Cofax, IL; 11 grandchildren and 16 great grandchildren.  He was preceded in death by his parents.
Larry was a farmer and a member of the Arrowsmith Christian Church. Online condolences can be expressed at www.barkleyfuneralchapels.com.