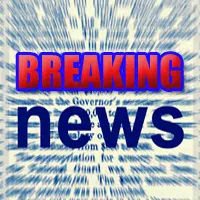 USS McCain Sailor ID
(Undated) — The Navy is identifying the sailor killed in the collision between the USS John S. McCain and an oil tanker. Electronic Technician Kenneth Aaron Smith of New Jersey is the sailor who died. The 22-year-old's remains were found inside flooded compartments of the guided-missile destroyer. Nine others were missing since the collision early Monday, but the search for them was suspended today.
###
Mark Carlson/jm
Copyright © 2017
TTWN Media Networks LLC
08-24-2017 12:37:01
U.S. Sailor Search Efforts Suspended
(Washington, DC)  —  The U.S. Navy is suspending search and rescue efforts for nine missing USS John S. McCain sailors.  The mission was called off after more than 80 hours of multinational search efforts over an approximately 21-hundred-square-mile area east of the Straits of Malacca and Singapore.  The USS McCain collided with an oil tanker on Sunday.  In a statement, the Navy released the identities of one dead and nine missing sailors. The U.S. Navy will continue recovery efforts inside flooded compartments in the ship for the missing sailors.
###
Sydney Jean Gottfried/sks
Copyright © 2017
TTWN Media Networks LLC
08-24-2017 07:12:02