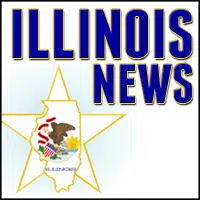 CHICAGO (Sept. 7, 2017) – Acting Secretary and State CIO Hardik Bhatt will be leaving the Department of Innovation and Technology (DoIT) after leading the digital transformation in state government for more than two years. Hardik is returning to the private sector to lead smart cities and transportation technology business for a large multinational U.S. company.
"At the beginning of my administration, I promised to deliver a 21st century government to the residents of Illinois. Hardik has been delivering on that promise by leading a digital transformation across all of state government," Governor Bruce Rauner said. "He has been a great leader, and we are deeply grateful for the results he has delivered on behalf of all residents in this state."
Under Bhatt's leadership for the past two years, the state has undertaken a digital transformation to update 45-year-old technology in four years. The work to date was recognized in the national, nonpartisan Digital States Survey, which saw Illinois move from the bottom-fourth to the top-third of all states in IT outcomes.
"It has been a great honor for me to work under the leadership of Governor Rauner, with the best team a state government can pull together, for over two years as we implemented his vision of delivering a 21st century government for residents, employees, and those who rely on the state," Secretary Bhatt said. "I am proud of the work our team has accomplished in such a short time, and I know they will continue on this course to transform government."
Based in Springfield, Kirk Lonbom, the Chief Information Security Officer at DoIT, will assume responsibilities as interim secretary of the department. Lonbom has a 30-year history in public service, starting as a police officer in the city of Clinton and working his way up to be the state's first-ever CISO. Lonbom led the development of the Governor's Cybersecurity Strategy, promising rapid responses to the evolving threat landscape across the enterprise.
"I'm honored to continue the work of Secretary Bhatt as we work to continue the transformation of state government, protect our residents, and deliver services more efficiently across government," Lonbom said.
Secretary Bhatt will be working with the new leadership at DoIT to ensure a proper transition through the month of September.