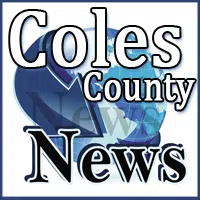 The Coles County Clerk and Recorder of Deeds is offering a free service that can alert people to possible land record fraud. This program will allow users to keep a watchful eye for signs of potentially fraudulent activity involving their property. Sue Rennels, Coles County Clerk and Recorder, said Coles County property owners can sign up online to monitor documents and receive notice of activity on their properties.
A common property fraud scenario involves a criminal filing a bogus deed making it appear that the actual owner had transferred ownership of a parcel to someone else. The criminal then takes that deed to a bank, fraudulently obtains a mortgage and then disappears with a large amount of money.
While it can happen to anyone, perpetrators of property fraud often prey on the elderly, people in long term care facilities, absentee property owners and owners who spend large parts of the year out of town.
While property fraud alert does not prevent fraud from happening, it provides an early warning system for property owners, allowing them to take appropriate action should they determine possible fraudulent activity has taken place.
"We need to be proactive rather than reactive about protecting our property" Rennels said.
"When any activity occurs with a homeowners property they will be notified. They can then look and make sure it is legitimate activity."
To sign up, free of charge, for this innovative program, go to: propertyfraudalert.com or call the property fraud alert hotline @ 1-800-728-3858
You may also contact the Recorders Office at 217-348-0525 or 217-348-7325 for additional information: or visit co.coles.il.us for a link to the Property Fraud Alert Hotline.