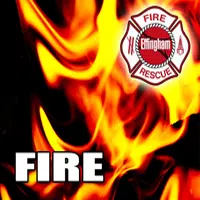 CHICAGO – The Office of the Illinois State Fire Marshal (OSFM) is proud to announce that eight fire departments from Illinois have been recognized with the 2016 Life Safety Achievement Award.
The National Association of State Fire Marshals Fire Research and Education Foundation and Grinnell Mutual Reinsurance Company recognize fire departments that recorded zero fire deaths in residential structures or a ten percent reduction of fire deaths from the previous year. Other qualifications include having an active fire prevention program and commitment to reducing the number of house fires in the community.
"Fire prevention is our number one priority," said Illinois State Fire Marshal Matt Perez. "Whether that's educating our kids on fire safety or responding rapidly to a house fire, our fire departments are ensuring the safety and well-being of all Illinoisans. I commend the eight departments recognized for their hard and courageous work."
For 2016, 110 fire departments from 31 states received the honor. The eight Illinois fire departments are:
Alsip Fire Department
Bourbonnais Fire Protection District
Countryside Fire Protection District
Effingham Fire Department
Gurnee Fire Rescue
Henry Fire Protection District
River Forest Fire Department
Wheeling Fire Department
For additional information regarding the Life Safety Achievement Award, please go to firemarshals.org or click here.