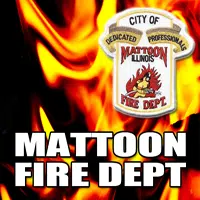 According to a press release from the Mattoon Fire Department, MFD, responded to a structure fire at 705 South 16th Street on Monday, October 16, 2017 at 6:45 a.m. Upon arrival at the scene, fire crews reported smoke throughout the residence with active fire in an upstairs bedroom.
Fire crews entered the structure, and worked to extinguish this fire. The fire was contained to an upstairs bedroom.
Two occupants were home at the time of the fire; with one being treated at SBLHC for burns and smoke inhalation. The origin of the fire was determined to be in an upstairs bedroom with an accidental cause due to lit candles that had been left unattended.
Smoke damage was noted throughout the residence with heat and water damage inside the upstairs bedroom.
The Mattoon Fire Department was assisted by the Charleston Fire Department, Mattoon Police Department, and Mitchell-Jerdan Ambulance service. Fire department personnel cleared the scene at 7:30 a.m.
The Mattoon Fire Department reminds all citizens to blow out all candles before you leave a room or go to bed. Also make sure you maintain a working smoke alarm.