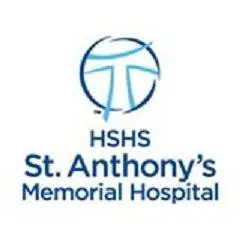 (EFFINGHAM, IL) – Joseph M. Ajdinovich, MD, who specializes in orthopedic sports medicine surgery, has joined HSHS St. Anthony's Memorial Hospital's Medical Staff.
Dr. Ajdinovich comes to St. Anthony's from his Fellowship in Sports Medicine at the Orthopaedic Foundation for Active Lifestyles in Stamford, Connecticut. Dr. Ajdinovich received his Doctor of Medicine degree from Indiana University School of Medicine in Indianapolis, Indiana and completed his orthopedic surgery residency at Kingsbrook Jewish Medical Center Brooklyn, New York.
Dr. Ajdinovich has joined Bonutti Clinic and specializes in sports injury management, ACL reconstruction, hip arthroscopy, complex shoulder instability, and cartilage restoration. He also has special training in platelet-rich plasma injections, and other sports medicine treatments and surgeries. He is now accepting new patients by self-referral or physician referral.  For more information or to schedule an appointment, call Bonutti Clinic at 217-342-3400 or visit their web site at bonutticlinic.com.
For more information about HSHS St. Anthony's Medical Staff, visit St. Anthony's web site at stanthonyshospital.org. HSHS St. Anthony's Memorial Hospital is part of the Southern Illinois Division of Hospital Sisters Health System, which also includes HSHS St. Elizabeth's Hospital in Belleville, HSHS St. Joseph's Hospital in Breese, HSHS Holy Family Hospital in Greenville, and HSHS St. Joseph's Hospital in Highland.