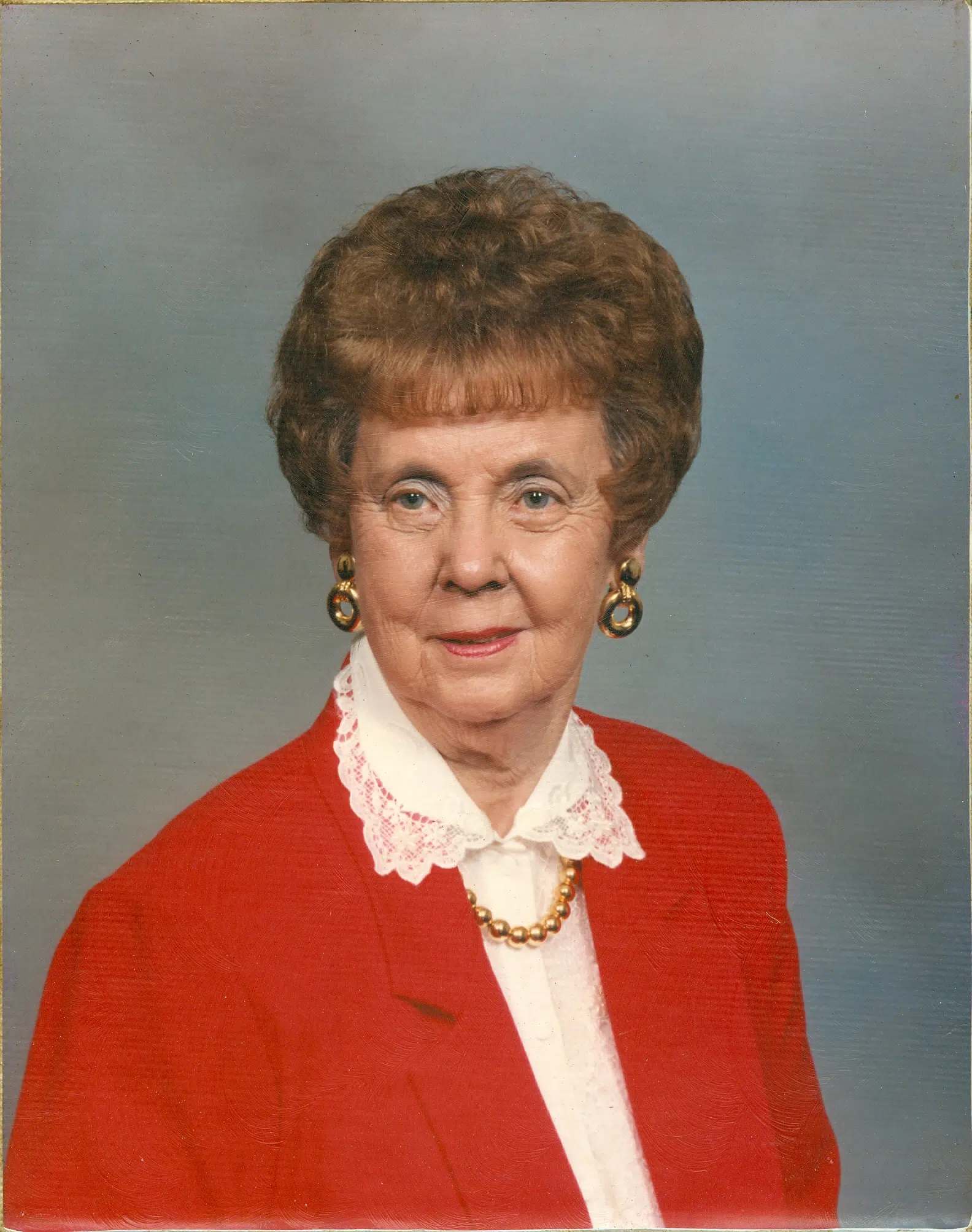 Thelma Marie Clark, 94, of Toledo, IL passed away at Cumberland Rehab & Health Care Center in Greenup, IL surrounded by family on Saturday November 11, 2017 at 6:37pm. Visitation will be held at the Barkley Funeral Chapel in Toledo, IL on Saturday November 18, 2017 at 1:00 pm with funeral services starting at 3:00pm. Burial will be at the Toledo Cemetery following the service.
Thelma was born on May 18, 1923 in Toledo, IL the daughter of Ralph and Blanche (Light) Eggers. She married William Emerson Clark on December 20, 1941 in St. Charles, MO and celebrated over 75 years of marriage together. She is survived by a son David (Debbie) of Toledo; four grandchildren Jeffery of Savoy, Rebecca (Brandon Custard) of Kissimmee FL, Mariah Bolin and Zachariah (Jill) Bolin of Mattoon; one great-grandchild Jayson Custard; one sister Lorene Roberts and several nieces and nephews. She was preceded in death by her husband and soulmate, Emerson, just a short eight weeks ago on 9-15-17; her parents; and three sisters Phyllis Eggers, Edith Lund, and Eloise Kelso.
She was a 50 year-plus member of the Toledo Methodist Church and the Toledo American Legion Auxiliary. Thelma graduated from Toledo High School in 1940. Thelma worked at the Rhodes Clinic in Toledo and was a dedicated farm wife, mother, and grandmother. She loved to cook, clean, iron, shop, and take care of her family. Emerson and Thelma enjoyed many years of retirement wintering in Florida and are now once again reunited for eternity.
In lieu of flowers, memorial donations in her honor may be given to the Toledo American Legion Auxiliary PO Box 309 Toledo, IL 62468 in support of the Cumberland County Veterans Monument. Online condolences can be expressed at www.barkleyfuneralchapels.com