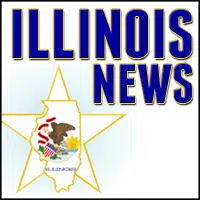 SPRINGFIELD, IL – The Illinois Green Industry Association (IGIA) is continuing their 'trecovery' initiative on the Illinois State Fairgrounds. Currently there are 53 trees being planted as part of the 2017 commitment.
In 2015, the IGIA made a commitment to donate 200 trees over four years to help the Illinois Department of Agriculture replace trees that had been lost due to damage by the Emerald Ash Borer, an invasive species that affects Ash trees. With this year's donation, the total is now over 200, in only the third year.
Although the goal has been surpassed, IGIA plans to see the commitment through to the fourth year. Tree donations have come from nurseries and growers throughout the state who support the IGIA's educational activities, such as the Illinois State Fair.
"The Illinois Green Industry Association has been involved and active on the Illinois State Fairgrounds for many years," says Agriculture Director Raymond Poe. "We are grateful for their generosity and the hard work they have put in planting these trees around the fairgrounds. These trees will beautify the fairgrounds and make it more inviting, in addition to helping the environment."
The IGIA and Illinois Department of Agriculture work together to determine the best placement and types of trees needed. They focus on trees that will have the best chance of survival and be viable for many years to come. The specimens generally are 2-3″ caliper trees, standing 5-7′ tall, giving them the best opportunity to sustain the site's elements and growing conditions.
"Now in the third year of our commitment, it is clear that the 'treecovery' initiative already is making a real difference and has a great chance to be successful in the long term both in beautifying the fairgrounds and improving the overall quality of life for workers, volunteers and visitors.  We are starting with diverse and superior trees donated by some of Illinois' premier nurseries and we are planting those trees at a great time of year – really the perfect window when all home and business owners also should think about planting new trees," says Joe Khayyat, IGIA Executive Director. "Aside from the expert IGIA growers, we have an outstanding team in place that includes necessary support from tree professionals at the IDOA and the Illinois Department of Natural Resources, as well as buildings and grounds staff and maintenance crews from the IDOA, Central Management Services, and the Illinois Department of Corrections."
The nursery and landscape industry of Illinois is an important part of the state's agricultural industry. The IDOA is proud to be working with IGIA, who has been a leader in this sector since 1925.